Type your order sheet number in the blank and click the button to inquire the transacting status.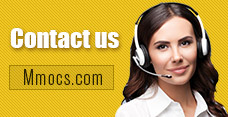 Why Choose Us
Lowest Price
We promise cheapest game currency for all games & platforms with timely update. There're also discounts on holidays.
Quick Transaction
We start transacting and dispatching your purchases once received your orders. No more than 30 mins process.
Safety Assurance
No hacked game currency or account. We promise 100% hand-farmed safe coins & credits with no banned precedent.
Refund Policy
Refund will be processed in 1-2 days, the specifically refund time is based on your payment company. We usually don't accept any request of refund after the order completed.
Notice
Using illegal Leveling or recharge service may cause you account banned!
World of Tanks Gold News & Guides
World of Tanks Free XP Farming: How to Get the Most XP in WOT

PC Games
WOT Free XP Farming
How to Get More XP
WOT Best XP Earner
2020-06-04 08:46:51
What is the fastest way to get XP in World of Tanks? How do you get free XP in World of Tanks? Players always want to find answers on Google about this kind of question. But today, if you read this article carefully, you will find the answer.
Spot Your Own Targets
Pretty much everyone knows that shooting targets gives you XP, and spotting for others gives you XP, but how it actually works is often a mystery. Well no longer, as I'll give a brief description of the process. A tank's juicy hitpoints that you love farming so much give a certain amount of XP per point of damage you deal, multiplied by things like their respective Tier compared to yours, and their Tank Type (I believe Artillery award you the most XP per hit point, so kill the pigs first). Friendly vehicles spotting targets don't simply get bonus XP for doing so, but rather take half of the XP the shooter would otherwise get, and that XP is then divided among however many tanks are spotted by the victim. By shooting vehicles you spotted for yourself (or shooting unspotted targets) you get all of that XP – sharing is for losers.
Damage Dealt
Damage dealt is the primary source of xp, damage dealt to higher tier tanks even more so. If you can damage enemy tanks, especially high tier enemies, you'll get xp. If you can't damage enemies, the next best bet, especially in a tier four light is to assist allies in doing damage. The two ways to do this and get credit are to track enemies that receive damage while tracked by you, or to spot enemies that allies who otherwise wouldn't be able to see shoot while lit by you. Working in coordination with your teammates is essential for getting assistance credit for the damage they do, but by lighting enemies you can get significant xp.
Other Ways
·You will get more experience for discovering an SPG than for a regular tank
·By dealing damage, critical or otherwise, to enemy tanks.
·The difference in amounts of damage is a factor
·For damage your allies cause against a vehicle you have spotted
·By capturing the enemy base
·This applies only to the tanks in the enemy base circle, not the whole team, and is proportional to the time spent in the enemy base circle capturing it
·Restarting the capture counter by damaging an enemy tank which is capturing your base
·Bonus experience for staying alive is also obtainable"Active military actions" are also factored in
·This includes splash damage from high explosive ammunition
·The winning team will receive +50% bonus experience which stacks with the score of each tank individually.
Thus, if you want to get a lot of experience quickly, just use these tips into practice!