Type your order sheet number in the blank and click the button to inquire the transacting status.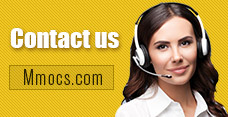 Why Choose Us
Lowest Price
We promise cheapest game currency for all games & platforms with timely update. There're also discounts on holidays.
Quick Transaction
We start transacting and dispatching your purchases once received your orders. No more than 30 mins process.
Safety Assurance
No hacked game currency or account. We promise 100% hand-farmed safe coins & credits with no banned precedent.
Refund Policy
Refund will be processed in 1-2 days, the specifically refund time is based on your payment company. We usually don't accept any request of refund after the order completed.
Notice
Using illegal Leveling or recharge service may cause you account banned!
Clash of Clans Gems News & Guides
How to Get Gems in Clash of Clans Android/IOS Fast & Easy, COC Free Gems Farming Guide 2020

How to Get Gems Fast
How to Earn Gems
COC Gems Farming Guide
Buy COC Gems
2020-06-09 08:40:45
What is the fastest way to get gems in clash of clans? How do you get 500 gems on clash of clans? Do you want to find answer of this question? If your answer is yes, then you are at the right place.
What is the use of gems?
There are several items, such as the Pirate Flag, the Mighty Statue, and Builder's Huts, that can only be purchased with a substantial amount of Gems. Gems also can be used to buy other resources such as Gold, Elixir, or Dark Elixir in varying amounts. Gems can be used to request for Clan Castle troops before the cooldown to do so expires. They can also be used to perform "Quick Donations", which donates troops to others without needing to train them. Gems can also be used to instantly complete the construction or upgrade of Buildings or upgrades in the Laboratory or that of Heroes. Players can also speed up the production of resource collectors such as Gold Mines, Elixir Collectors, and Dark Elixir Drills for a period of time using Gems.
How to get gems?
Achievements
The first and easiest method is the achievements in the game, which offer both XP and gems on every achievement. There are also three tiers to each achievement, meaning that each one will garner you some gems to use. The reason this is easy is that most of the achievements will come from simply playing the game. Upgrading to bigger and better buildings, completing the single-player missions, removing obstacles, unlocking certain troops, stealing a certain amount of gold and elixir from other players are all just some of the ways to do it. You can find what you can do and unlock gems for each one on your profile page and scrolling down. If you're patient with using gems, you'll gain more than enough through this alone to eventually add that fifth villager.
Removing Obstacles
Find plants and rocks in your village. These are obstacles that need to be removed in order to build something at that spot. There will be about 40 objects around your village when you first start.
Removing rocks costs Gold, and removing plants costs Elixir. Start removing obstacles. When you remove an obstacle, you are awarded anywhere from 0-6 Gems. The amount you receive is predetermined, and follows the pattern below, which repeats after reaching the end. This pattern cannot be changed, and will always repeat in the same order: 6, 0, 4, 5, 1, 3, 2, 0, 0, 5, 1, 0, 3, 4, 0, 0, 5, 0, 1, 0.
Buy COC Gems
Mmocs.com
is the best place to
buy cheap Clash of Clans Gems
, here, you can find them with the cheapest price, safe and fast delivery is also provided.