Type your order sheet number in the blank and click the button to inquire the transacting status.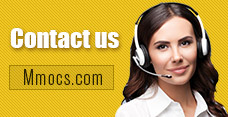 Why Choose Us
Lowest Price
We promise cheapest game currency for all games & platforms with timely update. There're also discounts on holidays.
Quick Transaction
We start transacting and dispatching your purchases once received your orders. No more than 30 mins process.
Safety Assurance
No hacked game currency or account. We promise 100% hand-farmed safe coins & credits with no banned precedent.
Refund Policy
Refund will be processed in 1-2 days, the specifically refund time is based on your payment company. We usually don't accept any request of refund after the order completed.
Notice
Using illegal Leveling or recharge service may cause you account banned!
WildStar Online Gold News & Guides
Wildstar Online - Shade's Eve Returns!

Wildstar Online Patches
2016-12-30 14:17:19
Wildstar Online's next event is just around the corner! To celebrate the holiday, "Shade's Eve" is soon coming to the game, bringing about a Halloween event for players to take part in. The event officially launches October 19th, and will continue until November 1st, bringing plenty of time to get involved with the content it is bringing to the game if you get in early!

Quiet Downs

Quiet Downs is a new Expedition that is going to bring a scary adventure, with a statement that you shouldn't be scared because Jack Shade doesn't exist – or does he? Up to five players are able to join this together for a spooky adventure. From ghosts and eerie whispering, to a dark playing field that heavily utilizes a flashlight for visibility, it does its job well, really getting into the spirit of Halloween. And for those who do not want to join with friends, this can also be done solo, allowing you to fully take in the area and enjoy it at your own pace. Of course, if you run into Jack Shade…

Shade's Eve Décor

The event brings with it limited time décor, including a lot of themed items, such as:

• Scary doll

• Eerie gate

• Skull lamp

• Green skull light strings

• Pumpkins (jack-o-lanterns)

• A statue of a rowsdower

• A scary scarecrow

• Squash

• Twisted trees

• Wreaths

The available items allow you to set up your own themed house to go with the event – and possibly spook the visitors that might visit. And, of course, the choice of how to set up your housing is all yours; go all out or just take in a little! For extra ideas, keep up with the themed areas around you, as these can help give you some new ideas that will help to really push your house to the next level. Replicate, adapt, and enjoy.

Rewards

Shade Silver is the currency that is used for the event, which can be used to purchase many items and costumes. With costumes, it's possible to snag some that allow you to look like an Angel or Jack Shade, and even better is that the costumes that are obtained during the event are yours to keep – wear them anytime, even after the event is over (just don't complain if you look a little out of place and others are cautiously watching). Or shelve them until the next year, when you can bring them out for another Halloween fest and roam around with the other ghouls.

Outdoor Events

In the outdoors, you can take on many different tasks within the cities. Quests here are designed to help bring some fun to the event, in a lighthearted manner. You can do things like egg hooligans, banish haunts, scare people with spiders and taunts, travel the path of the Angel's demise, and even learn the story behind Jack Shade. And if you're into things like trick or treating, you can even visit houses and snag some candy as a reward – and who doesn't like candy?

Along with the fun little quests, the cities will also be invaded by Shadelings, and it is your job to help keep them out. That is, of course, unless you're already too tied up having fun with the other little tasks in the area.

If you explore, you will also run into new public events, bringing out a reason to join up with other players to defend, attack, and enjoy the occasion.

Enjoying the View

If you really enjoy the theme of the event, the capital cities are a must. These are themed out, giving a great view for the holiday, and helping add to the immersion felt when exploring. From the tents and NPCs in costumes to things like buildings and the special lighting, the decorations are impossible to miss – and you probably don't want to! Matched up with the special décor you can obtain throughout the event, it can help really spark some ideas on how to customize your housing and get that perfect Shade's Eve look for yourself, and show it off to all your friends.

Just Shy of Two Weeks of Fun

The event this year is going to be just shy of two weeks, lasting a total of 13 days. While there is plenty of time to get in and do everything you want to do, being ready for it and jumping in early will help ensure you can actually accomplish it all – especially if you're going for things like the costumes and want a lot of the décor, making sure you have ample time is a necessity. After all, this event won't be back around for another year, and it's possible that it will be changed a bit the next time around. If you're just going for a bit of different scenery and to see some extra lore, however, there is no rush at all.