Type your order sheet number in the blank and click the button to inquire the transacting status.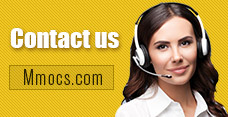 Why Choose Us
Lowest Price
We promise cheapest game currency for all games & platforms with timely update. There're also discounts on holidays.
Quick Transaction
We start transacting and dispatching your purchases once received your orders. No more than 30 mins process.
Safety Assurance
No hacked game currency or account. We promise 100% hand-farmed safe coins & credits with no banned precedent.
Refund Policy
Refund will be processed in 1-2 days, the specifically refund time is based on your payment company. We usually don't accept any request of refund after the order completed.
Notice
Using illegal Leveling or recharge service may cause you account banned!
Wizardry Online Gold News & Guides
This free-to-play online game inspired by Wizardry Online debuts at E3 2011

Wizardry Online Patches
2016-12-29 14:18:07
E3 2011 continues in sunny Los Angeles, California, and new games are being unveiled left and right. One of these new games is Wizardry Online, which is to be published in Japan by Gamepot and developed by Japanese free-to-play online game developer Headlock Games. Though details on the game remain scarce, principals from both companies were in attendance at an off-the-floor event to introduce this new project.

Headlock CEO Nobuyuki Okada suggested that Wizardry Online will be a difficult game that "delights in killing the player." The game will feature the dreaded "perma-death," which is permanent death for your character if you die too many times; in this case, it was twice. Like in the classic Wizardry games first created by Sir-Tech Canada, in Wizardry Online, your first death will turn your body to ash (and as it turns out, classic locations like the Adventurer's Inn, Gilgamesh's Tavern, and Boltac's Trading Post will return in the game). You'll then become a ghost with one last shot of recovering your corpse and whatever belongings are left on it. If you fail, your character becomes extinct...dead forever.

'Perma-death' is a feature of the Wizardry Online - so you are at risk of losing your character forever if you die. Another interesting feature is the Bounty Hunt System. Players can kill and rob each other, but will then be deemed Criminals, and can have a bounty put on their head.

It's free to play, so there's no reason not to try it out. You choose to be human, elf, porkul, gnome or dwarf, and pick a class from fighter, mage, priest and thief. Then it's off into the dark, danger filled dungeons.

The perma-death isn't quite as final as it might be, as your character's experience will be 'noted on the soul', meaning your next character won't be starting from scratch.

Mr. Okada suggested that the game's permanent death and considerable difficulty, inspired by online games 10 years gone by such as EverQuest and Ultima Online, will make for a strong point of differentiation from the games of today. The executive suggested they are "well designed," but "monsters serve only to provide you with enough experience to gain your next level." In many cases, it may be wiser simply to try to run for your life.

Even though the game will make references to the classic games of yore, the executive insisted that it will very much be a modern free-to-play game that will be "challenging but fair," and it will reward "strategic and skillful play," without requiring exceptional reflexes. As a free-to-play game, Wizardry Online will earn revenue through microtransactions, though exactly what will be sold in the cash-op store hasn't been revealed. The game will, however, run on PCs with DirectX 9 and all modern versions of Windows. Headlock has also made arrangements with Japanese rock band Dir En Grey, which provided music for the game's debut trailer. Wizardry Online is scheduled to launch later this year in Japan and next year in Europe and North America.