Type your order sheet number in the blank and click the button to inquire the transacting status.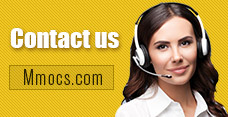 Why Choose Us
Lowest Price
We promise cheapest game currency for all games & platforms with timely update. There're also discounts on holidays.
Quick Transaction
We start transacting and dispatching your purchases once received your orders. No more than 30 mins process.
Safety Assurance
No hacked game currency or account. We promise 100% hand-farmed safe coins & credits with no banned precedent.
Refund Policy
Refund will be processed in 1-2 days, the specifically refund time is based on your payment company. We usually don't accept any request of refund after the order completed.
Notice
Using illegal Leveling or recharge service may cause you account banned!
MUT 21 Coins News & Guides
What is the best offense to use in Madden 21: Top 3 Madden 21 Offensive Tips

Buy MUT 21 Coins
What is the Best Offense
Top 3 Madden 21 Offensive
Madden Offense Tips
2021-03-30 08:57:06
To win in the Madden NFL 21, you not only need top-rated players to build a fantasy dream team, but also some useful techniques on offese and defense. To help you for all-time domination on the gridiron, we list some top tips for you to do better offese in the Madden 21 Ultimate Team.
Know your offense and offensive weapons
It should be an obvious starting point, but it definitely needs to be reiterated that your biggest threats play best when played in the right way. There isn't any point in trying to use a 43-year-old Tom Brady as a mobile quarterback looking to make plays with his legs. Your first port of call is your roster screen, on which, you can get to work identifying key players on your offense. Having found them, you need to explore how they can be best used and if any members of your squad are X-factor players. The X-factors are blessed with heightened attributes and special abilities once you complete objectives tailored to that particular player. After identifying your X-factor players, working out how to get them 'in the zone' can truly make the most of their abilities. In games, these players are ready to explode when their X-Factor icon flashes orange.
Go through Your Progressions in Madden 21
When passing, it's important to understand before the snap where your receivers are going to be but additionally what order you'll contemplate them as solutions. Once again, this is no distinct from a real-life QB. You will need to go through your progressions in the WR1 down for the HB dump off, while also avoiding sacks. It can be very popular for inexperienced players to possess one particular plan pre-snap, and then wait for them to develop into open, and throw irrespective of what they see. This results in sacks and picks for the defense. You'll need to have a Program B, C, and D. This requires a good deal of practice, but will drastically minimize your turnovers and operate wonders along with your air attack.
To Use Effective Routes
It is very easy to try to get a little bit romantic with your offensive scheme, or maybe you don't know some of the most effective routes in the game, but simple routes that you have at your disposal that you can always be putting on your field, make a huge difference in offense. Using things like motion slant routes, drag routes, or post routes if you have a titan apprentice. We actually highly recommend having tied-in apprentices because they're super versatile types of players to be able to use. Having routes on your every single play that will be able to beat every single coverage, so we highly encourage you to begin trying to learn the effective routes, and there's no better way to learn the effective routes than learning the most effective offense in Madden 21.
Use these offense to help your team win the game successfully! To make your team unstopped, you need also equip some
cheap Madden 21 Coins
at mmocs.com, cheap, safe, fast, 24/7!