Type your order sheet number in the blank and click the button to inquire the transacting status.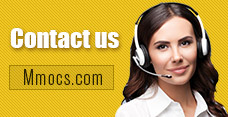 Why Choose Us
Lowest Price
We promise cheapest game currency for all games & platforms with timely update. There're also discounts on holidays.
Quick Transaction
We start transacting and dispatching your purchases once received your orders. No more than 30 mins process.
Safety Assurance
No hacked game currency or account. We promise 100% hand-farmed safe coins & credits with no banned precedent.
Refund Policy
Refund will be processed in 1-2 days, the specifically refund time is based on your payment company. We usually don't accept any request of refund after the order completed.
Notice
Using illegal Leveling or recharge service may cause you account banned!
Vindictus Gold News & Guides
Vindictus New Character Miri & Enhancement Stones Update

Vindictus Gold
Vindictus Guides
2017-12-28 08:43:31
Nexon made the 12
th
character for Vindictus as the last draker in the game, available for veteran/new gamers without entrance limitation. You can recreate a new Miri for your account to relive its life in Mabinogi: Fantasy Life.
Design of New Character Miri
Miri is a female character looks cute and do not cheat by her appearance and I'm sure you won't, due to her bloody fighting style – with dragon ancestry blood flows in her vein. Making use of a dragon-spine-like polearm, Miri is superb attractive and fierce when in melee chaos fighting, no matter 1v1 or 1v10. Foes quantity cannot forms any threat for her bravery, just like fireflies defying bright moon at deep night. In order to build up your new Miri character fast, you may need
Cheap Vindictus Gold
. Check the following skills list and you may interested in creating a new character of Miri.
Skill List of Miri
Wyvern Magic – Endowed with Miri's born, this skill provides extra damage for Mira's basic attack combos. If Wyvern Magic has at least 3 stacks, a blocked attack will generate a shockwave, dealing damage to nearby enemies
Coiled Strike – Miri collide forward and attack all enemies on the path. This skill is automatically mastered when reach Lv15.
Spinethrow – This skill is similar to Coiled Strike, but this time Miri just throws her weapon to attack enemies in front of her. To level up this skill will boost its damage and knockdown rate.
Tail Impale – Impale the opponent in front of her with her weapon.
Hot Streak – Miri dodges attacks by moving forward to a selected direction, whilst Miri is immune to damage.
Ravaging Claw – Miri spin forward to attack any enemies in front of her after two basic attacks.
Hacking Spinthrow – Mire throws her Dragonspine forward to hurt the first enemy in front of her and then rebound to her hand. This is also a ranged skill, but provides higher damage than Spinethrow but deals to only one enemy.
Spiny Kick – Miri knock back all enemies in front of her by her Dragonspine. It's suggested to use when trapped into siege.
Flamebreath – Miri stock up to 8 flamebreathes, which can be consumed by most of Miri's skills to enhance their effect. The first Flamebreath takes 12s to generate, and each latter one costs 7s.
Seal of Bravery Enhancement Stone
New Enhancement Stone make possibility for you to forge +11(12x Seals of Bravery), +12(150x Seals of Bravery), and +13(150x Seals of Bravery) weapon. This can be only used for Lv90 weapons.
Vindictus Gold on Sale now,
Christmas discount
is still available for all games' product. Read our
Vindictus Guide
for PvP and Leveling now, why not choose to become stronger? Wish you can enjoy from the fantasy Mabinogi & Vindictus world.