Type your order sheet number in the blank and click the button to inquire the transacting status.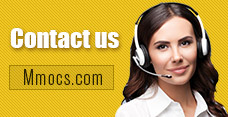 Why Choose Us
Lowest Price
We promise cheapest game currency for all games & platforms with timely update. There're also discounts on holidays.
Quick Transaction
We start transacting and dispatching your purchases once received your orders. No more than 30 mins process.
Safety Assurance
No hacked game currency or account. We promise 100% hand-farmed safe coins & credits with no banned precedent.
Refund Policy
Refund will be processed in 1-2 days, the specifically refund time is based on your payment company. We usually don't accept any request of refund after the order completed.
Notice
Using illegal Leveling or recharge service may cause you account banned!
Vindictus Gold News & Guides
Vindictus Guide for Battling and Leveling

Vindictus Gold
Vindictus Guides
2017-12-21 09:01:24
Vindictus
is a MMORPG developed by devCAT according to
Mabinogi
, published by Nexon for Microsoft Windows in 2010. Followed the background story of Mabinogi, Vindictus is the prequel of Mabinogi, features similar gameplay style and better graphics. You can skip this guide if you're finding
Mabinogi Guide
! There're 12 classes bind to its own characters for gamers to choose. You can't select the class you prefer for another character model. The twelve characters are: Lann, Fiona, Evie, Karok, Kai, Vella, Hurk, Lynn, Arisha, Sylas, and Delia.
Class is alternative in the game, but these roles pretty much determine your play-style and ultimately which character fits you.
Vindictus Guide and News
! "Character Roles" is definitely very delicate to talk about, as hard as it is for me to explain it, each Hero in Vindictus does indeed have their role in the game, from being a DD to a Support, or even being a mixtures of different roles. There're numerous of reasons that I deem could be why categorizing Heroes in different "Role" bothers players, maybe because it indirectly limits the potential of their Hero. For example, saying a Hero has a support role can be interpreted as that Hero can't deal serious damage, which is completely false. Instead of highlighting the negativity of "Roles", think of them as How is my Hero unique from other Heroes? & How I can take advantage this to ultimately reach my goal. Enough about roles, there's also Heroes currently available in Vindictus.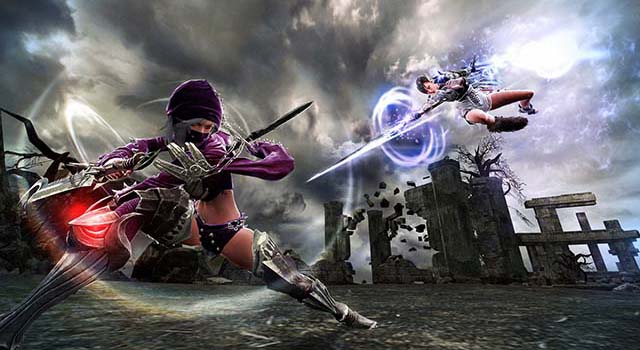 In the view of the new character Karok's landing on Vindictus (the American version of Mabinogi: Heroes), let's take a peek at his skills from the Korean version first. Hopefully, this article will help you to aquatint with Karok. The new character Karok features skills: Battle Respiration, Standing Endurance, Absorb Shock, Earthquake, and Pillar Charge. Can you guess out the effect of those skills? Login the game and create a new Karok character and experience all those powerful knacks by yourself.
Gamers could choose from the following three tiers of difficulty according to your own gameplay: Normal, Hard, or Hero. Choose a difficulty mode when launching a boat at the dock. Or go to option to set your difficulty mode. (The default difficulty is normal.) What are the differences between Normal, Hard, and Hero? In normal mode, monsters don't attack as often and you can bring more secondary weapons with you. Also, you can see boss HP bars. In Hard mode, monsters attack more often and hit harder. In Hero mode, monsters hit extremely hard and often, but also have a chance to drop some special rewards. Refer to our
Mabinogi Tips
.
Your choice of weapon also factors in as it will restrict your armor-type choices as you might need Well-Balanced and Enthusiastic to compensate for a low BAL (which is usually the case if you are using Dual Blades over Twin Swords, but also if you choose Noblesse Twin Swords). But there is no reason to go for a full plate/heavy set, as that will definitely hinder your attack speed, balance and critical chance while only giving you something like 20-30% damage reduction. We also offer cheap
Mabinogi Gold
for you. Most of Vindictus gamers have played Mabinogi ahead of Vindictus!
Although this game is not "communication intensive" it is always polite to respond to party members and pay attention to chat in general. Ignoring your party members' requests is a great way to piss them off. Also, if you do not read the name of the party you're joining, you will most likely be kicked, as oftentimes people use party names to announce different goals that they have for that mission, whether or not they only want specific levels/classes to join their boat, etc. All character information refreshes after you relog. This includes when you join a guild, when you get a title, and if you would like to see how close you are to achieving a title. This is important to know for those quests that require you to get a title.
Mmocs.com
– One of the most professional online game currency shops, providing cheap and safe
Vindictus Gold
. Join our
Affiliate Program
to earn more free gold! Christmas is coming, if your order haven't been transacted for 2hrs, please contact our customer service for help. If the goods are lack of stock, we'll refund you without deduction! Have fun!