Type your order sheet number in the blank and click the button to inquire the transacting status.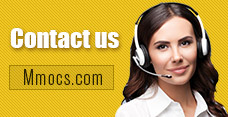 Why Choose Us
Lowest Price
We promise cheapest game currency for all games & platforms with timely update. There're also discounts on holidays.
Quick Transaction
We start transacting and dispatching your purchases once received your orders. No more than 30 mins process.
Safety Assurance
No hacked game currency or account. We promise 100% hand-farmed safe coins & credits with no banned precedent.
Refund Policy
Refund will be processed in 1-2 days, the specifically refund time is based on your payment company. We usually don't accept any request of refund after the order completed.
Notice
Using illegal Leveling or recharge service may cause you account banned!
Rainbow Six Siege Credits (R6) News & Guides
Two New Operators Are Added into Grim Sky - the Next Season on Rainbow Six: Siege

Xbox One Games
Rainbow Six Siege Guides
Grim Sky
Defender
Attacker
GSUTR
2018-08-14 09:41:11
Rainbow Six: Siege
will get two new operators when the next season of content
Grim Sky
launches later this year on
PlayStation 4, Windows PC and Xbox One
. Grim Sky adds two new operators to Rainbow Six Siege, a defender from
Britain's Scotland Yard
and an attacker from
America's Delta Force
– together they form
Urban Tactical Response Team
, codenamed
Grim Sky
(or
GSUTR
).
Grim Sky Defender
The first operator belongs to the defender class. She's a
Brit, a cop "
who's an expert on mob behavior and snatch-squad tactics
."
Ubisoft
describe the new Grim Sky defender as "
a tough police officer who's an expert on mob behaviour and snatch-squad tactics. She knows she belongs on the front line and she won't tolerate any nonsens
e."
Thanks to a leaked operator trailer, we have a very good idea of how
Clash
's shield will function. The gadget has two electrical devices attached to it, which appear to be able to shock enemies like a taser. Clash's shield can also be extended much like
Montagne
's, making her a formidable prospect for attackers. Interestingly, the trailer suggests that the tasers only activate once the shield is fully extended. Finally, the trailer only shows the new Grim Sky defender standing still, so perhaps she will have to remain stationary while her shield is extended.
The new Grim Sky defender looks to be carrying very little armour, but as she carries a shield she will likely be a two-speed operator.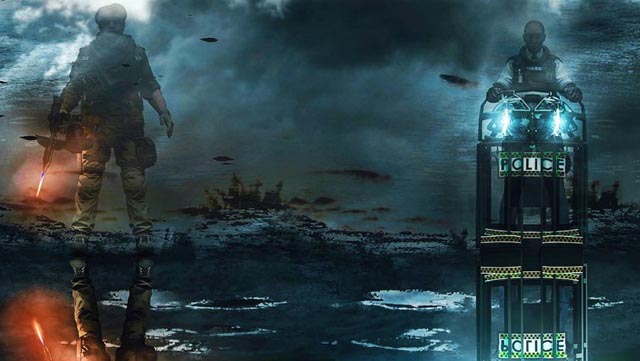 Grim Sky Attacker
The second operator is an attacker, an American with "
a remarkably sharp mind when it comes to tactical operations
."
We'll start with Ubisoft's initial description of the new Grim Sky attacker. "An American Attacker, a specialist with a remarkably sharp mind when it comes to tactical operations. He has seen the worst in
Kabul
. Despite it all, he fell in love with the city.
Legendary
for his surgical precision, he remains an enigma within Rainbow Six."
If you have a careful look at the reflection of this operator you'll notice that he's carrying what appears to be a blowtorch, perhaps with a defensive shield mounted to it. This is the Grim Sky attacker's ability, and for our money, this means he will fulfill the role of a hard breacher, offering players an alternative to
Thermite and Hibana
. Having a hand-operated breaching tool might mean players will be able to create a variety of different holes, or even draw their own.
One last note: this new attacker doesn't look particularly bulky, so it's fair to assume he will be either a two or three-speed operator.
In addition, except for the two operations are added into Grim Sky, Ubisoft Montreal also said that Rainbow Six: Siege would rework the
Hereford Base
map to "
raise the bar for competitive play.
" What's more, operation Grim Sky will also bring in weapon modifications to correct a misalignment issue with weapon sights. More details on what Operation Grim Sky will deliver are coming Aug. 17 to Aug. 19 at the Six Major in Paris, an inaugural
Rainbow Six: Siege esports tournament packing a $350,000 prize pool, with $150,000 going to the winning club.
With regard to these new things, we will make a introduction in the later news. And if you want to pay attention to these new changes, you can come to
mmocs.com
which will continuously update the newest information about the hot games. By the way, the
Cheap Rainbow Six Siege Credits
is also provided in it with
guaranteed refund, 100% secure payment and satisfactory service
.