Type your order sheet number in the blank and click the button to inquire the transacting status.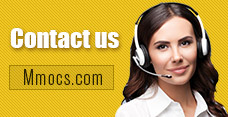 Why Choose Us
Lowest Price
We promise cheapest game currency for all games & platforms with timely update. There're also discounts on holidays.
Quick Transaction
We start transacting and dispatching your purchases once received your orders. No more than 30 mins process.
Safety Assurance
No hacked game currency or account. We promise 100% hand-farmed safe coins & credits with no banned precedent.
Refund Policy
Refund will be processed in 1-2 days, the specifically refund time is based on your payment company. We usually don't accept any request of refund after the order completed.
Notice
Using illegal Leveling or recharge service may cause you account banned!
Trove Dino Tamer Build Guide Play Like A Main DPS

Trove Guides
PC Games
Sandbox Games
2018-03-27 08:37:27
Dino Tamer
is a magic based ranged classes in Trove, features explosive AoE damage skills that can deal heaps of mobs and enemies within a long distance. They're not good at melee and easy to be killed once careless. But an experienced Dino Tamer won't let that happen for good. If you want to know more about this class and eager to master the gruesome power that it, just follow this
Trove Guide
now. Instructions and tips here are just used for this build, we do not promise it take into effect at any time you play this class. Try to find the best timing cadence to minimize the CD of skills in the game is the most important course for any of us to pursuit for.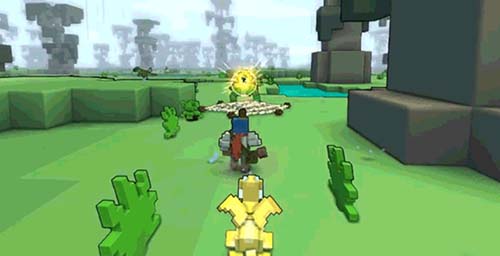 As a ranged class, Dino Tamer need to fix target on the ground to immobilize its movement to reduce the hunting's risk.
Clever Snare
is a decent assistive skill for you. Just throw a net that can trap careless enemies in and let it immobilized for up to 3s and causes huge magic damage to it. If you want to have a show time but you cannot ensure whether you can success or not, just go without hesitating.
Tons of Trove Flux are waiting for you here, buy some before you make a hit
. I do indeed like the poison spit and the splash damage, but that's as far as I like it. The duration of the ultimate is so short, and the buffs to your Dino aren't too noticeable that it really doesn't affect much other than your basic attack.
Use the Dino Buddy to throws a piece of meat on the ground to summon one of three randomly selected dinosaurs to fight by your side. The
DPS
raptor, the pterodactyl with stun attack, and the tanking, taunting triceratops! As a valiant mage in Trove, you need to be brave aside from cautious.
Chronomancer
Qubsley is best but others that have CD reduction works. Baby dragons are a nice replacement. The gems stats are from best to less favorable ones. As the class title suggests, the Dino Tamer wrangles various prehistoric beasties in combat and can even ride a laser-wielding Dino mount. Take that, every other class ever. I would say that my Dino Tamer does slightly more single target damage and can potentially out damage my gunslinger but takes a bit of skill, has to be close range and aim my right click well.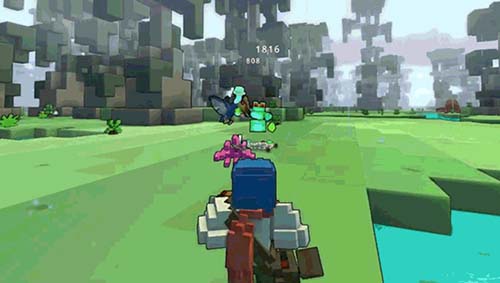 Meany compare Trove to
Minecraft
but in reality this game is more close to cube world than anything else. We know Trove is a sandbox that you can either follow a recalculated path to get your trophies or just wander around enjoying the game and do anything you like with a lot of classes to choose from, Meany abilities to control and a huge amount of content to explore. Your altitude depends on your attitude, casual gamers won't reach the peak of the game's leaderboard. So grind if you want to make more
Cheap Trove Flux
, do not read too much guides that won't help a lot. There's plenty to explore and discover in the Jurassic Jungle biome whether you stick to the ground along the dense jungle floor or decide to head high in the towering canopies.
Different class features different skills, some skills you think isn't useful and not cool, but they will only be cool and gruesome when you combines it with their other skills so that you can maximize the effect of it. If you just summon some
Dino Buddy
to fight for you, you will waster most of its effect, if you cast some brewing-need skills, you can reduce your risk to lowest when brewing. Just buy our cheap Trove Flux, they are the best for your combat and level up tour. We never do one time deal, all flux on
Mmocs.com
are safe and cheap. Our next
Trove Guide
will be talked about the class Chloromancer, don't forget to be here on time.