Type your order sheet number in the blank and click the button to inquire the transacting status.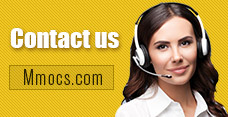 Why Choose Us
Lowest Price
We promise cheapest game currency for all games & platforms with timely update. There're also discounts on holidays.
Quick Transaction
We start transacting and dispatching your purchases once received your orders. No more than 30 mins process.
Safety Assurance
No hacked game currency or account. We promise 100% hand-farmed safe coins & credits with no banned precedent.
Refund Policy
Refund will be processed in 1-2 days, the specifically refund time is based on your payment company. We usually don't accept any request of refund after the order completed.
Notice
Using illegal Leveling or recharge service may cause you account banned!
Dream of Mirror Online Gold News & Guides
Dream of Mirror Online Blademaster Build Job Guide 2018

PC Games
MMORPG
Dream of Mirror Online Guide
2018-03-28 08:54:23
Brief Intro of Dream of Mirror Online Blademaster
Blademaster is a pure melee physical attacking class in DOMO, compared with Dancer, Hunter, Doctor and any other jobs in the game. Although the Fencer is similar with Blademaster, they have the different developing orientation. There are major four classes that widely recommend by majority of gamers in all MMORPGs: Warrior, Mage, Hunter, and Priest. In Dream of Mirror Online, there are several jobs accord to arbitrary one of those classes. They don't features any advanced fighting skills, just utilize their strong body and blade in hand to deal tons of direct damage to target. So self-attribute and armor are the most important things for gamers to concern to play well this class in DOMO.

Leveling Stages Tricks for Beginners in Dream of Mirror Online
There're 2 main paths to become a sword swinger, the first one is called wolf-build, this build is based on getting your attack speed as high as possible, personally I think it's mostly a bit fancy, and using wolf buff on my Blademaster feels like slapping the things with a dead fish instead of making high damage with the dragon build. Whenever you want to become stronger than you are, you can Buy Cheap Dream of Mirror Online Gold here. No matter how comprehensive the guide is, it will need you to enforce. The final skill which is a must as I deem it now is physics song. This is the survival song. I feel that a Blade Master must have this skill to solo well now. Although you will miss a lot, that's the way Blademasters are. Parties love high attackers so the doctors in the party will help you since you have low accuracy.

The full power Blademaster is something you will at least want to try one time in your life. It will make so much damage when buffed that you won't want to compare it to any other class at all. The tank in DOMO is the Mercenary. Mercenary skills can also be subbed on other jobs, so other jobs can tank if their stats are built for tanking and they have both Mercenary skill trees subbed, as well as Heavy Armor and Spear equip. Practice more to master faster. It mostly depends on what teams will pick you up, but make sure you are always flagged. I would use these two guides for any further help with stats, skill builds, or information on certain skills.

As far as skills, we have not touched the martyr attacks, and have opted to spend points on the bestial attacks. We find them all effective provided you know what situations to use what in. Offers Good Physical Attack, evasion and cool downs. Albeit fictional, the fantasy DOMO Gold world constantly attracts teens to join in the vibrant game surprisingly, dramatically. We hope every gamer won't annoyed by the repetitive farming and questing, elated by the game itself. Fair Magic Attack and MP. Low accuracy, HP and Physical Defense. In Dream of Mirror, you will have the opportunity to choose from a variety of pets, all with different elements. The pets start as eggs, and, through battling alongside you, will grow up into fierce competitors!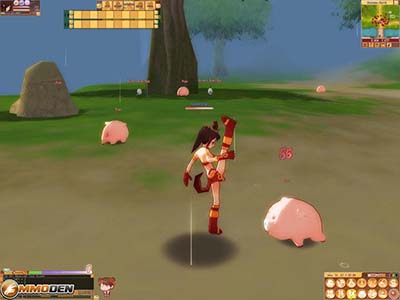 How to Buy Cheap DOMO Gold Online?
It's easy to Buy Cheap DOMO Gold from us. Just click the red link to open our site's DOMO Gold page, and choose the quantity, then leave your character's information and pay the order. within 30mins we will transacted the order completely. The price is cheap guarantee, and the safe is the best too. To read too much DOMO Guide won't help you more, stop wasting time on Dream of Mirror Online Guide and buy the cheap gold on Mmocs.com now. If you have good idea for Dream of Mirror Online Gold business, please contact us, tyvm!