Type your order sheet number in the blank and click the button to inquire the transacting status.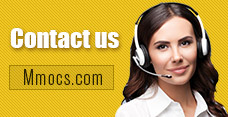 Why Choose Us
Lowest Price
We promise cheapest game currency for all games & platforms with timely update. There're also discounts on holidays.
Quick Transaction
We start transacting and dispatching your purchases once received your orders. No more than 30 mins process.
Safety Assurance
No hacked game currency or account. We promise 100% hand-farmed safe coins & credits with no banned precedent.
Refund Policy
Refund will be processed in 1-2 days, the specifically refund time is based on your payment company. We usually don't accept any request of refund after the order completed.
Notice
Using illegal Leveling or recharge service may cause you account banned!
The Aurora World Gold News & Guides
The Next Chapter Begins for Fantasy MMORPG The Aurora World

The Aurora World Gold
The Aurora World Guides
2017-02-16 14:47:40
The Aurora World is a 3D MMORPG published by GBE Games. In The Aurora World players can choose from 4 classes which can then be specialized into two further sub-classes at higher levels. Interestingly, the game only offers one physical damage based class, the Warrior. The game's 3 other classes are all magic based and offer the various damage and healing roles found in most MMOs. Players can also choose to side with one of three factions although there is no real gameplay distinction between them.

Aurora World offers players the opportunity to collect a variety of Maijin, from simple tigers to even flying drums, all of which are the MMO's equivalent to a pet. However, the pet system offers a fair amount of depth, with players being able to level up Maijin while gaining access to new traits and abilities at certain tiers. Players can even ride Maijin after the pet has leveled to up to a certain point.

The game offers players a long list of events to participate in throughout the day. The MMORPG is extremely focused on providing players group specific content including guild only dungeons, unique weekly Tri-Faction PvP events, and even an entertaining mini-game where up to 200 players can race as cute animals around a track while collecting powerups to use like in Mario Kart.

GBE Games, a global publisher and distributor of interactive online entertainment media today launched the next chapter for its popular MMORPG, The Aurora World. This exciting new update is bursting with new content including increased level cap to 70, the highly-anticipated Nation War PvP, upgraded servers and so much more. Fans can get a peek at all the latest new content in the "Next Chapter" video below, and check out all the new features by downloading and playing the game for free on The Aurora World website

Level cap increased to 70! Players can join up with fellow adventurers and tackle all the new challenges that lie ahead as they experience the new level content complete with new skills unlocked for each profession. Coupled with the increase, the new skills will also include new armors and weapons and completely new areas to explore filled with creatures and peril!In the process of playing this game you may need The Aurora World Gold, Mmocs.com is a professional The Aurora World Online Gold store,here you can buy Cheap The Aurora World Online Gold.

The highly-anticipated Nation Wars arrives and nations will collide! It's now time to settle the age-old argument to which nation is the most skilled and powerful in this epic all-out player PvP battle. Whose nation will come out on top! Additionally, in an effort to improve The Aurora World's overall gaming experience, upgraded servers and server locations have been added to reduce lag and better serve the varying regions. Other improvements include fine-tuning the player population and balance between the three nations including adding most of the enchanting items to the Points Mall and making cash-shop Majinns more readily available.

To celebrate the Next Chapter update, the Aurora World is kicking off two exciting events! The Leveling King will reward the first 10 players who reach level 70 from each nation with a special title and legendary dragon costume. That's not all; players can also receive a free level 70 Majinn! Players who get five level 60 purple armors and enhance them to +6 will get an exclusive level 70 Unicorn Majinn for their efforts.