Type your order sheet number in the blank and click the button to inquire the transacting status.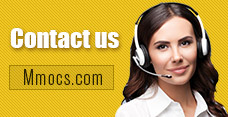 Why Choose Us
Lowest Price
We promise cheapest game currency for all games & platforms with timely update. There're also discounts on holidays.
Quick Transaction
We start transacting and dispatching your purchases once received your orders. No more than 30 mins process.
Safety Assurance
No hacked game currency or account. We promise 100% hand-farmed safe coins & credits with no banned precedent.
Refund Policy
Refund will be processed in 1-2 days, the specifically refund time is based on your payment company. We usually don't accept any request of refund after the order completed.
Notice
Using illegal Leveling or recharge service may cause you account banned!
Fortnite Accounts News & Guides
New Fortnite Leaks Detail Upcoming Pro Hunt LTM Mode and Beach Assault LTM Mode

Pro Hunt LTM Mode
Beach Assault LTM Mode
2019-06-13 08:54:24
A new Fortnite leak has unveiled two new LTMs coming to Fortnite with upcoming Fortnite patch 9.20.
One will be a horde mode and the other will be a prop hunt.
Leaked Fortnite LTM Added In V9.20 - Beach Assault
One of the leaked LTMs found in the files is called "Beach Assault". The description for this mode reads, "The war is almost over. Storm the beach defenses and destroy the doomsday cannon, or stage a last-ditch defense to keep the invaders at bay."
Attackers: Assault the beach, destroy the sentries and reach the forward checkpoint then assault the objective. Look for extra ways into the compound.
Defenders: Get to the wall and help your sentries repel the invaders. Try to protect them for 15 minutes.
Leaked Fortnite LTM Added In V9.20 - Prop Hunt/Stray Kite Farms
The second LTM that was leaked in the v9.20 update is the Prop Hunt or Stray Kite Farms. The description for the mode reads, "Hide and Seek with a twist! Play 2 rounds. The team that eliminates the most props wins!"
- The Hunter team must use their wits and their weapons to find and eliminate the pesky props. Be aware, props make a sound every 15 seconds!
Also the "MissionGen" file for it has the name "Puppy Hugs" with description "Hug your neighbor", probably something thats overridden
— Lucas7yoshi // Fortnite Leaks & News (@Lucas7yoshi) June 6, 2019
Prop hunt game modes are always fun. For anyone who hasn't played them, they work a bit like hide and seek.
One team plays as the props, and the other team is the hunters. The prop team can morph into different items and move around the map. The hunters need to find them before the time runs out.
The Prop Hunt game mode is normally associated with Garry's Mod, but it originated as apart of Counter-Strike: Source. It then led to a Team Fortress 2 mod, which sprouted the Garry's Mod version. One Fortnite leaker named KrispyLeaks showed a video of a new gun that would be used in this new game mode. The gun will turn players into copies of objects found around the map. One team will be provided with the weapon in the game mode and use it to hide from opposing players who will try to find the various props that have been hidden around the map.
All of the props
FireMonkey then revealed some of the props that players can become in Fortnite's new game mode. These range from food items, to electronic appliances, to furniture, to plants usually found around the map.
The full list of available props are:
Apple
Banana
Bread
Cereal
Cheese
Cheese Wheel
DurrBurger
DurrDrink
DurrFries
DurrHotSauce
Jar Of Jam
Liquor
Orange
Pie
Salami
Wine
Coffee Pot
Cup
Cup Stack
Cutting Board
Jar
Jug
Pitcher
Plate
Pot
Salt Shaker
Serving Dish
Bed Roll
Book
Chair
Chess Board
Couch
Pillow
Leaves
Log
Plank
Stump
Tire
Wood Cart
Wood Chip
Cardboard Box
Container
Open Crate
Balloon
Can
Cash
Desk
Dolly
Rubber Duck
Saw
Shelf
Table
Toilet Paper
Tool Box
Empty Tool Box
Trash Bag
It's currently unclear how the rules will work,but it will be interesting to see how this plays out in Fortnite.
Stay tuned to
Mmocs.com
, a professional in-game currency store providing
Cheap Fortnite Top Up V-Bucks
, for more Fortnite leaks, news and updates.