Type your order sheet number in the blank and click the button to inquire the transacting status.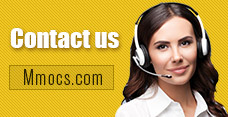 Why Choose Us
Lowest Price
We promise cheapest game currency for all games & platforms with timely update. There're also discounts on holidays.
Quick Transaction
We start transacting and dispatching your purchases once received your orders. No more than 30 mins process.
Safety Assurance
No hacked game currency or account. We promise 100% hand-farmed safe coins & credits with no banned precedent.
Refund Policy
Refund will be processed in 1-2 days, the specifically refund time is based on your payment company. We usually don't accept any request of refund after the order completed.
Notice
Using illegal Leveling or recharge service may cause you account banned!
MapleStory M Mesos News & Guides
Maplestory M Level Up Guides - Tips for the Beginners in MapleStory M

MapleStory M Ios
MapleStory M Guides
MapleStory M Best Class
MapleStory M Classes
2018-08-23 09:05:25
MapleStory M is a new mobile version of
MapleStory
that was once hugely popular on PC. Most of you may have played it once in your childhood especially if you're from the 90's. MapleStory M is a side-scrolling
MMORPG
, based on the MapleStory franchise and now we will share players with some leveling guides and tips for beginners in Maplestory M. These tips may already be familiar to the old players, but if not, we hope it helps.
Skills are important because they're your way of doing more damage and really pushing yourself through grinding. Upgrading them is simple but much like equipment, you don't need to upgrade immediately when the game says you can. The thing about Auto-Quest is that in Maplestory M it can be highly ineffective. Auto-Quest and Battle are convenient mechanics in the game for sure allowing you to just sit back and let the game grind for you.
How to defeat Mu lung Boss
: Floor 41 Boss Kung Fu Panda? You need around 50k attack range. First, you need to create space between you and the boss just enough for it to not to hit you with its range attack. Do not attack when it cast a purple buff which is damage reflector you will die. Once it cast the spell move closer to it so it won't touch damage you. Just jump over or teleport to the other side to avoid being cornered.
Watch out for the 1 hit KO bamboo drop that can deal 15k+ damage to you. The perfect base attack for a perfectly normal claw is 29. Leveling it up to epic gives you 660 perfect attack claw.
Doing dailies and daily hunt
you will run out of quests before you get to the next level. You can get the rest of the EXP needed by doing your dailies and your daily hunt. Make sure you do your quests before the daily hunt as some of the monsters you need to kill for the quest will be on the daily hunt.
Doing Netts Pyramid and Elite Dungeon
It will also get you a decent amount of EXP and more when you're at higher levels.
Elite Dungeon
- This is where the majority of your loot for equipment and upgrades will come from.
- At high level, this is one of the few places you can get epic weapon and armor powder which are very limited resources.
- Can be accessed 3 times a day.
- Gives EXP.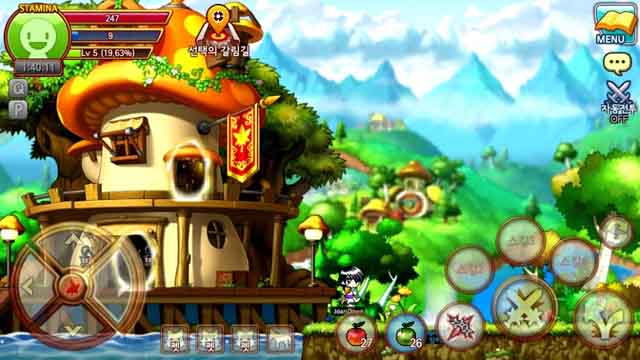 Earn and Use Maplestory M Mesos properly
There are a lot of resources in Maple Story, but some come in very limited amount, so try to use it in a right way. I suggest using
Best Price For Maple Story M Currency
to buy epic armor from the trade market and complete a set. Sell any loot that you get and that you don't need from elite dungeons to have enough money to do this. At high levels, the most expensive thing you will buy with mesos are enhancements to your weapon.
MapleStory M: How to Earn Mesos Fast
Mesos is the in-game currency of MapleStory and even in this mobile game, it's incredibly important. The 24/7 online fast delivery in minutes are offered at
mmocs.com
for worldwide players. There is no risk to get the
Maple Story M Currency
here, full refund for no delivery are promised. Farm mesos at Sky Terrace 2, Sell items at the Trade Station, Buy Cash items and sell them, Sell off your useless items using the inventory, Gather epic equipment from Elite Dungeons and sell them for mesos, Finish up your quests all are usful ways.
If you have ever played the
PC version of MapleStory
, you may be familiar with most of the skills that each class uses, however, things about each class are not entirely the same. Remember that the experience will vary from player to player. If you have time, definitely try out each class and see which stands out the most to you. After all, the best class for you to play will be the one which you will enjoy playing the most.