Type your order sheet number in the blank and click the button to inquire the transacting status.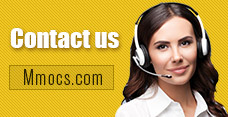 Why Choose Us
Lowest Price
We promise cheapest game currency for all games & platforms with timely update. There're also discounts on holidays.
Quick Transaction
We start transacting and dispatching your purchases once received your orders. No more than 30 mins process.
Safety Assurance
No hacked game currency or account. We promise 100% hand-farmed safe coins & credits with no banned precedent.
Refund Policy
Refund will be processed in 1-2 days, the specifically refund time is based on your payment company. We usually don't accept any request of refund after the order completed.
Notice
Using illegal Leveling or recharge service may cause you account banned!
Maestia Gold News & Guides
Maestia Ranger Build Comeback for 2018 Winter

Maestia Guide
2018-02-12 09:16:17
Maestia
is a fantasy 3D graphics online video game, attracts numerous gamers by its unique skill tree and battle system. There're no unfair cash items in the game that may influence the balance of the game. So also the game isn't so well-known, the gamers are all loyal fans of the game. If you have to conquer more, you can just leveling and attend the PvP, but when there're numerous gamers who start the game ahead of you, the road will be tough enough. If you want to surpass your opponents or just show off your gameplay skills in front of your friends, the fastest way to do this will be buy
Cheap Maestia Gold
from us Mmocs.com. You can skip the farming process to save time for many other meaningful quests or explores. The guide will help you both in farming and fighting. Enjoy it with practice.
Maestones
can have alot of different effects so you need to carefuly chose wich one you want to use. Depending on what stone you use they can heal or buff your character, also they can debuff, damage or disable the enemie.
Both passive and active maestones that inflict damage are effected by damage amplification (strength for physical and intelligence for magical damage)
. Healing effects from maestones are also increased by healing effectivness (wisdom). All maestones can be upgraded at any general goods npc in the game, you will need 3 indentical stones to upgrade it to +1, keep in mind it can fail and you will have only 1 of them left.
While playing your role in Maestia, you will explore, adventure and quest across a vast world. Maestia is a "Massively Multiplayer Online Role Playing Game" which allows thousands of players to interact within the same world. Although the game wasn't as popular as its release year, there are numerous of loyal gamers and beginners here everyday.
So updating Maestia Guide will be a life-long job for us. Whether adventuring together in groups or fighting against each other in various battle fields, you will make friends, construct your own factions, and compete with others for power and glory
. Maestia enables you to experience not only very fast level up and easy game play, but also strategic play (Maestia gold)with various kinds of skills and spells not seen in other games.
I am a gamer only interested in PvE I like this
4 STR with 1 VIT
build you have here. My question to you however is would I be relying on my armor for physical DEF ? from what the stats say in the game AGILITY increases "the physical defense" I'm just wondering if I'm going to be overly squishy with no Agility at all. Your altitude depends on your attitude, casual gamers won't reach the peak of the game's leaderboard. So grind if you want to make more Maestia Gold, do not read too much guides that won't help a lot. The game never achieved large scale success, but was clearly doing well enough to keep the servers on up until now at least. In game purchases made between January 1 and March 31 will be refunded back to player accounts.
Aeria Games
has taken this opportunity to direct players towards their newest title, Echo of Soul. Maestia Players will be given a
Veteran Item Package
in
Echo of Soul
which gives them instant access to level 35 as well as some in-game gear and items.
When reach lv4 you can get 5 attribute points from every leveling up, which in total will equal to 56 skill points. 4-59. What you want to do is pump the first 5 skill points into Fast. Fireball.
This passive decreases your cast time by 0.1 second each point you put into it. What's the best way to earn Gold in Maestia? That must be play the game.
But if you have not enough time to do it, just buy it from our site. Your fireball will go from 2s brew time, to 1.5s brew time. Since you are doing nothing but fireball spam, this is key. After killing the last boss "
Bane master Deodar
" in the instance Lake of Hope you get an item (Chrystal of Hope) to finish your quest by talking to your faction Captain Bartholomew or Gabernet. He will give you your fast mount!
Although Maestia had shut down two years ago, but considered that there are still many fans of the game who playing private servicer or offline version of the game now, we Mmocs.com will keep providing useful tips and guide for gamers. So we are not only for making money, but also for improve our site popularity as well. If there are any other thing difficult for gamers to conquer in the game, for quests, resources, builds, and other issues, we won't reject to provide help for you. Hope all Maestia gamers can find their solution for leveling up to top level soon. Keep following us.