Type your order sheet number in the blank and click the button to inquire the transacting status.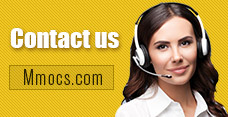 Why Choose Us
Lowest Price
We promise cheapest game currency for all games & platforms with timely update. There're also discounts on holidays.
Quick Transaction
We start transacting and dispatching your purchases once received your orders. No more than 30 mins process.
Safety Assurance
No hacked game currency or account. We promise 100% hand-farmed safe coins & credits with no banned precedent.
Refund Policy
Refund will be processed in 1-2 days, the specifically refund time is based on your payment company. We usually don't accept any request of refund after the order completed.
Notice
Using illegal Leveling or recharge service may cause you account banned!
Star Wars Galaxy of Heroes Crystals News & Guides
How To Upgrade Your Heroes Fast In Star Wars Galaxy Of Heroes

PS4 Games
Xbox One Games
PC Games
Hero Upgrading Guide
2019-03-05 08:55:52
To
make your heroes at the height of their power to progress through the game's light and dark side tracks and hold up against other players' teams
in the Squad Arena, you have to constantly
level up your heroes
. There are several ways to make heroes stronger in Galaxy Of Heroes. In this guide, we'll recap them all to make your heroes stronger.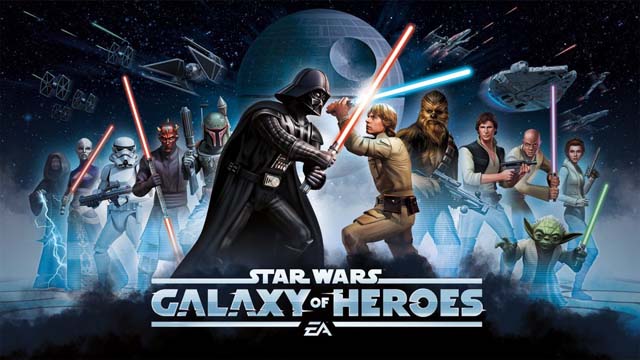 How Do You Get Heroes?

Basically, in Star Wars Galaxy Of Heroes, there's two ways for you to unlock heroes. The first is to find the Shards a character needs and complete battles may yield the right Shards to collect the shards. The other is to outright buy packs from the store to get the shards a characters, reliving you from endless grinding. So, if you are a gamer who are into micro transaction in the game, come to mmocs.com for Cheap Star Wars Galaxy Of Heroes Crystals. With a coupon code "MMOCSVIP", you can enjoy 3% off. Never miss out!

How To Level Up Your Heroes Fast In Star Wars Galaxy Of Heroes?

Use Training Droids

There are different tiers of Training Droids, each one granting successively more XP to your character when used for training. However it will also cost more credits to use them. Tthen ap the one you want to use and hit train, and then you'll see how many points the character has gained in Strength, Agility and Intelligence, as well as its new overall Power.

So, if you don't have many credits, where should you to get Training Dorids? completing light and dark side battles on Normal or Hard difficulties will usually net you one or more Training Droids. If you are at level 28, you can unlock Squad Cantina Battles which generally gives you Training Dorids as rewards.

Get Better Gear

In Star Wars Galaxy Of Heroes, better Gear unlocks more abilities for your character. To bring some of your characters gear levels up, it is kind of depends on where you are in terms of character development. Getting more toons to 7 is a high priority. So, you should Farm hard nodes as much as possible during this time. If you've maxed out all the toons in the GW store, then that can be a good source of Shard Shop currency, which can be used to buy gear. Similarly, guild currency can also be used to buy good gear (although no Stun Guns).

Increase Stars

Promotion is one of the best options to increase the strength of the character and the level of promotion (the number of stars) impacts the primary increase in strength, agility and intellect for each level of the character. To promote, you must collect Shards for the character. To do that, tap the Find button at the bottom right. You'll see which battles offer a chance to get the Shard you need. Keep playing those with the energy you have. Shards are often found in hard mode battles.
That's everything you should know about upgrading heroes in Star Wars Galaxy Of Heroes. For more news and guides on Star Wars-Galaxy Of Heroes, stay tuned to
mmocs.com
.