Type your order sheet number in the blank and click the button to inquire the transacting status.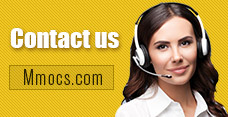 Why Choose Us
Lowest Price
We promise cheapest game currency for all games & platforms with timely update. There're also discounts on holidays.
Quick Transaction
We start transacting and dispatching your purchases once received your orders. No more than 30 mins process.
Safety Assurance
No hacked game currency or account. We promise 100% hand-farmed safe coins & credits with no banned precedent.
Refund Policy
Refund will be processed in 1-2 days, the specifically refund time is based on your payment company. We usually don't accept any request of refund after the order completed.
Notice
Using illegal Leveling or recharge service may cause you account banned!
Far Cry New Dawn Credits News & Guides
How To Unlock The Best Gun- Sawlauncher In Far Cry New Dawn

Far Cry New Dawn Weapon Guide
The Best Gun- Sawlauncher
Saw Blade Launcher Ammo Types
2019-03-25 08:54:02
To survive in the apocalypse of Far Cry New Dawn, you have to come prepared all the time.
There are various of weapons in the game
. So as a beginner, which weapon should you choose to fight against tough beasts? Well,
Saw Blade Launcher, a lethal weapon with ammo might be the first choice for you at the very beginning of the game.
Why Is Saw Blade Launcher The Best Gun In Far Cry New Dawn?
So, why is it the best gun in Far Cry New Dawn? Here comes three reasons. Firstly, it's silent so you won't alert guards when you're using it for stealth attacks. Secondly, it's a unlimited ammo, because you can loot a body afterwards and take back the saw blade you fired. Last but certainly not the least, the Saw Launcher blades ricochet off metal and brick taking out multiple enemies with one shot, which can be extremely useful when you encounter a bang. You can also unlock more weapons with
Cheap Far Cry New Dawn Credits
from
mmocs.com
. With a coupon code "
MMOCSVIP
", you can enjoy 3% off.
Which Saw Blade Launcher Ammo Type Should You Pick?
On the font of Saw Blade Launcher ammo types, many newbies can't figure what one of the ammo types for the Saw Blade Launcher does at the beginning of the game. To help you out, here's a list of Saw Blade Launcher Armo Types based upon how each different ammo type looks when it's loaded into the launchers.
Smiley Icon
- These saws bounce around between targets and off hard surfaces. A fun classic!
Spider Web- While these saws don't bounce around they'll stick into surfaces and will allow you to recollect ones that miss. These are also great for stealth play because the blades ,as aforementioned, don't bounce around and cause a commotion. You'll see a white saw blade icon where the stray blades land (Magnet icon)
Radar Saw
- These saw blades will , once locked on will guide themselves to their targets (up to three individual targets). These are great for making every saw blade count! (Bullseye icon)
Boomerang Saw
- These saws ,when fired from their specific launcher, will come back if they don't hit anything during their flight. When they come back to they'll slot themselves right back in so you don't have to reload. However, they come back after a set distance which reduces their effective range compared to the standard bouncing saw blades. (Boomerang Icon)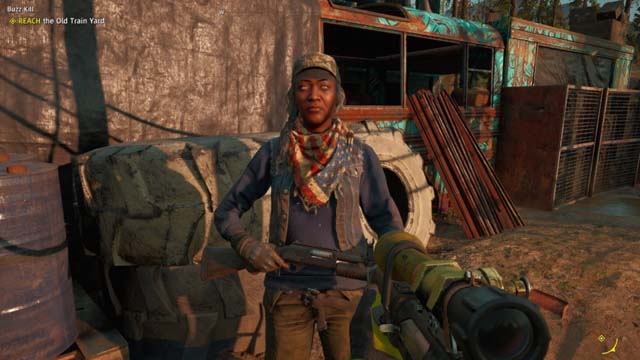 How To Unlock Saw Blade Launcher In Far Cry New Dawn?
In order to unlock the best gun, you're going to have to visit specialist Grace Armstrong, the blind badass lady. She will give you the side-quest to re-unlock the Saw Launcher relatively early on. It's a simple enough job. Once the mission is done, Armstrong is going to award you with what is likely the best weapon in Far Cry New Dawn, giving you some easy time for the rest of you time with the game.
That's all you need to know about the best weapon early within the game Far Cry New Dawn. For more news and guides on the game, stay tuned to
mmocs.com
.