Type your order sheet number in the blank and click the button to inquire the transacting status.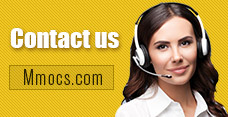 Why Choose Us
Lowest Price
We promise cheapest game currency for all games & platforms with timely update. There're also discounts on holidays.
Quick Transaction
We start transacting and dispatching your purchases once received your orders. No more than 30 mins process.
Safety Assurance
No hacked game currency or account. We promise 100% hand-farmed safe coins & credits with no banned precedent.
Refund Policy
Refund will be processed in 1-2 days, the specifically refund time is based on your payment company. We usually don't accept any request of refund after the order completed.
Notice
Using illegal Leveling or recharge service may cause you account banned!
How to Unlock More Limited of Exclusive Skins in Smite

Smite Skin Guide
Limited or Exclusive Skin Guide
Unlock Exclusive Skin
Smite Guide
2019-05-20 08:54:28
Cosmetics are an important part in game Smite. It is every Smite players' goal to unlock limited and exclusive skin for their favorite God
. However, exclusive skins are so rare and not easy to get. Here in this Smite guide,
Mmocs.com
will share with you some advice to make it easier for you.
How to get skins in Smite?
There are plenty of ways to get skins in Smite. In the game, While most skins can only be unlocked with Gems, there are several skins that can be unlocked with Favor as well as Gems.
In addition, redeeming god skin codes for unowned gods will also unlock the character they belong to for free. Besides, players can also get skins through through treasure chests. The daily bundle can also put god skins for sale, including some that currently can only be obtained through it.
How to get exclusive or limited skins in Smite?
Exclusive skins can be obtained even after they've been introduced through chests, daily bundles, codes etc.
Basically every patch or so, chest with certain skins/items are rotated in and out. Only hi-rez has the chest schedule. These chest will have for example 16 possible rolls at 400 gems each roll. You might see that and say to yourself "wow that is a lot of money", and you'd be correct, but what you don't see is chest exclusive have a lower chance to be rolled than other skins.
However, there are a few only obtainable now through daily bundles. If you're looking for a specific skin try the daily bundle which are usually really good deals, and you know exactly what you're getting.
So make sure you check that each day. Go to God page, skin tab and select an exclusive skin. If it is available in a chest there will be a button saying "Go To". Just click and it will bring you to the chest that contain that skin.Also there are tons of events for new skins coming out. Many exclusives were once direct purchasable for a specific event they were in.
In addition, like others have suggested you can see them from time to time in bundles.
Last, you can also buy them with
Cheap Smite Gems
at
Mmocs.com
. With a coupon code "
MMOCSVIP
", you can enjoy 3% off.
For me, what I do is try to wait on gem sales, then go nuts. Two or three $100 packs (66-67 on sale) should easily last you a year buying whatever you want. But if you really want the most bang for your buck, gem sale packs and when oddessy rolls around, roll that oddessy chest fully. It's full of things worth more than 200 gems that you get for the price of 200, a lot of 400 gem chest exclusives. You save so much. Also then once a new chest rolls around you only need to roll it twice to get what you want instead of wasting gems on things you don't.