Type your order sheet number in the blank and click the button to inquire the transacting status.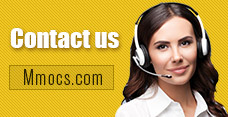 Why Choose Us
Lowest Price
We promise cheapest game currency for all games & platforms with timely update. There're also discounts on holidays.
Quick Transaction
We start transacting and dispatching your purchases once received your orders. No more than 30 mins process.
Safety Assurance
No hacked game currency or account. We promise 100% hand-farmed safe coins & credits with no banned precedent.
Refund Policy
Refund will be processed in 1-2 days, the specifically refund time is based on your payment company. We usually don't accept any request of refund after the order completed.
Notice
Using illegal Leveling or recharge service may cause you account banned!
Star Wars: The Old Republic Credits (US) News & Guides
How to Transfer Unbound/Bound Items between Characters in Swtor

Star Wars: The Old Republic Credits
Star Wars: The Old Republic Guides
2017-02-23 13:33:25
Sometimes we are quite without intention to put some items on a wrong character. How could we make it up? Today's article will give a guide on Swtor transfer items between characters, as well some tips for legendary player transfer.
How to transfer unbound items from a character to another?
Generally speaking, as long as these two characters are on the same server, you can mail anything that is not bound to you to an alt. That means, any BoE or BoL item can be mailed to an alt. Additionally, this is the only way to do cross-faction mail. If you want to send something to an Imp from your Pub, you'll need to funnel it through your Imp alt or their Pub alt first.
How to transfer swtor bound items between characters?
Usually, the bound items cannot be transferred. But there is an exception to cartel items. If it is something you buy on the Cartel Market, like weapon, pet, and vehicle, you can unlock a copy in collections for your entire account for between 60 and 400 cartel coins. Here are the steps:
1. Open your inventory and click the "Collections" icon in the lower left of the inventory, which opens the collections window.
2. Filter items by selecting "show collected" from the dropdown menu at the top-right of the collections window, and find which bound item fits into in collection.
3. Click the cartel coin icon in the corner of the item's portrait, and a popup will ask if you want to pay xx CCs to unlock the item.
4. Confirm any number of copies of that item that you want for free.
Tips for legendary player transfer in Swtor
Legendary Status is a reward for players who had completed all 8 Class Stories all the way through Act 3. Once you complete all of the class main stories, you can transfer your main and some alt over to another server. There, everything in your achievements will go with you, including legendary player title, your unlocked stronghold rooms, personal cargo and inventory. But you will lose your name and outfits.
May this guide be helpful for you to transfer items between characters or legendary player title in swtor. Mmocs.com not only provides swtor guides and updates, but also has
Cheap Swtor Credits For Sale
.