Type your order sheet number in the blank and click the button to inquire the transacting status.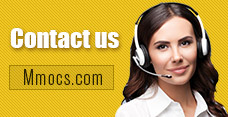 Why Choose Us
Lowest Price
We promise cheapest game currency for all games & platforms with timely update. There're also discounts on holidays.
Quick Transaction
We start transacting and dispatching your purchases once received your orders. No more than 30 mins process.
Safety Assurance
No hacked game currency or account. We promise 100% hand-farmed safe coins & credits with no banned precedent.
Refund Policy
Refund will be processed in 1-2 days, the specifically refund time is based on your payment company. We usually don't accept any request of refund after the order completed.
Notice
Using illegal Leveling or recharge service may cause you account banned!
Adopt Me Items News & Guides
How to Make a Neon Pet in Adopt Me Fast, How to get Neon pets in Roblox Adopt Me for free

Buy Adopt Me Pets
How to Make a Neon Pet
How to get Neon pets
Roblox Adopt Me Neon Pets
2021-05-28 08:56:56
How do you make a neon pet in Adopt Me? How do you get a free neon pet in Adopt Me? Where to go to make a neon pet in Adopt Me How long does it take to make a neon pet in Adopt Me? If you want to know the answer concerning these questions, then you are at the right place!
What is a Neon Pet?
Neon Pets are identical to ordinary pets in Adopt Me! With one stark difference: they have some glowing neon spots in some areas of their body — limbs, tail, nose, ears, etc. The game doesn't allow you to choose the areas which would light up in bright neon, so, you might not get your favorite mix in the first attempt. If you are willing to go beyond the standard Neon Pet, you could even try to acquire Mega Neon Pets, which are super rare, spectacular, rainbow-colored Neon Pets.
How to get Neon pets?
To get neon pets, you will need four pets of the same type that are all fully grown. All four pets will need to have been level up from Newborn to Full Grown status, which means many quests will need to be completed to help them all grow.
Once you have four full grown pets of the same kind ready to go then you are ready to create yourself a neon pet! There is one thing you should be aware of before deciding on whether or not to go through with the process. You will lose the pets you decide to combine into the neon pet. You will basically be putting all four pets together and creating one new pet. So, if you've grown attached to these little guys, you might not want to do it.
There will be five circles on the ground, one in the center with four at each of the compass points around it. Place one of your pets in each of the outer circles, and when you place the last one, the Neon Pet will be created. Now, keep in mind that you will lose all four of the other pets to create the Neon pet, so make sure you want to go through with it. The Neon pet will also be a newborn, so you will need to level it up to Full Grown all over again. Neon Pets look a lot like normal pets, but various areas of their bodies will glow neon colors. If you find yourself with four neon pets of the same type, you can return to the room under the bridge and combine them into Mega Neon pets. Once again, it will need to be four adult Neon pets, called Luminous, and you will lose them all in the process of making the Mega Neon pet.
Follow these tips, you can get your desired neon pets successfully! You can also buy
Roblox Adopt Me Pets
at mmocs.com, special offers, best price!