Type your order sheet number in the blank and click the button to inquire the transacting status.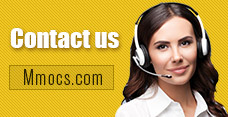 Why Choose Us
Lowest Price
We promise cheapest game currency for all games & platforms with timely update. There're also discounts on holidays.
Quick Transaction
We start transacting and dispatching your purchases once received your orders. No more than 30 mins process.
Safety Assurance
No hacked game currency or account. We promise 100% hand-farmed safe coins & credits with no banned precedent.
Refund Policy
Refund will be processed in 1-2 days, the specifically refund time is based on your payment company. We usually don't accept any request of refund after the order completed.
Notice
Using illegal Leveling or recharge service may cause you account banned!
For Honor Steel Credits News & Guides
How to Choose The Best Character Based on Your Playstyle in For Honor

PS4 Games
Xbox One Games
PC Games
Strategy Games
2018-10-22 09:03:34
Once you try out in the medieval combat simulator,
For Honor
, you' ll be stunned and confused by an overwhelming number of players who have already mastered their character of choice. Not only does this put new players at a disadvantage, but it can prove frustrating as you work to plant your feet in the ground with a warrior of your own choosing. There are many different play styles and many different characters to choose from.
For many For Honor players, especially beginners, may find it hard to choose a appropriate character for themselves.
There are
totally 12 classes
in the game and each class comes packaged with unique approaches to combat, a set of special combos to learn, and a few unblockable attacks to practice, therefore the road to mastering each is arduous, making the character class you pick during your first few hours an important decision. At first, you should try out different class character to find which kind suits you. Well, to save you some time, This article covers the best character in For Honor by looking at each character and breaking down their strengths and weaknesses so you know which hero fits best with your preferred play style.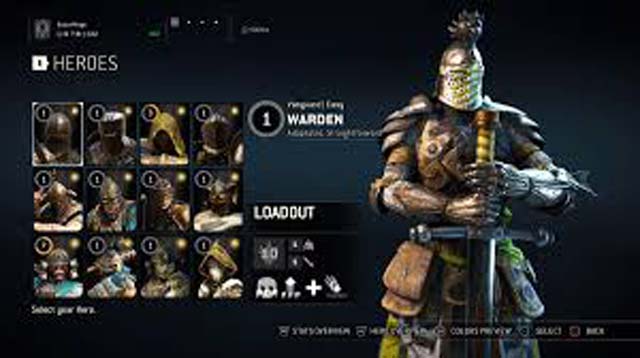 Best Beginner Character, The Vanguard
As an adaptable, all-rounder class, Vanguards are a great place to start for new players to For Honor. They don' t boast superior traits in any particular area, but are well-balanced in both offensive and defensive capabilities to ensure that you' ll always have a fair chance against most foes. Vanguards are very well balanced characters which can fill a variety of different roles on the battlefield, such as the standard offensive and defensive ones complimented by a bit of disruption. In general, these are a good start for players just getting into the game. To unlock better weapon for your character, visit
mmocs.com
, the cheapest online in-game currency store.
Best Defender , The Nobushi
The most versatile of the Hybrid-type characters in the game, the Nobushi involves playing defensively and keeping your opponents at a distance while you exploit every opening they reveal in battle. Armed with a long polearm, nearly all her attacks can be chained together for massive amounts of bleed damage no matter the opponent you face, which can stack up with deadly results if you continue to poke someone who is already bleeding. Her unblockable kick can be used to knock opponents away with ease too while her heavy attacks also do a hefty amount of damage if timed properly. Just remember to manage your stamina while playing the Nobushi; otherwise, you won' t be able to keep opponents at a safe distance. You can buy
Cheap For Honor Steel Credits
at
mmocs.com
, where you can use the code "
MMOCSVIP
" for a 3% discount at our website.
Best Aggressor, The Raider
For almost any opponent, the Raider is very difficult to deal with once he gets his offense going. His main focus is catching opponents in a Guard Break, which allows him to land the Stampede Charge with relative ease. The Raider can control the distance of the Stampede Charge, traveling deceptively far. If he runs his opponent into a wall or structure, he automatically stuns them allowing for a number of guaranteed attacks as a follow-up. If that weren' t enough, the Raider can Heavy Attacks into a quick Stunning Tap, or perform Stunning Tap as a standalone stun move. In addition, Raider Fury is unblockable and can be used in the middle of any chain or combo attack.