Type your order sheet number in the blank and click the button to inquire the transacting status.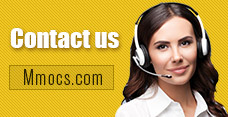 Why Choose Us
Lowest Price
We promise cheapest game currency for all games & platforms with timely update. There're also discounts on holidays.
Quick Transaction
We start transacting and dispatching your purchases once received your orders. No more than 30 mins process.
Safety Assurance
No hacked game currency or account. We promise 100% hand-farmed safe coins & credits with no banned precedent.
Refund Policy
Refund will be processed in 1-2 days, the specifically refund time is based on your payment company. We usually don't accept any request of refund after the order completed.
Notice
Using illegal Leveling or recharge service may cause you account banned!
Fortnite Accounts News & Guides
Fortnite Fortbytes Guide - What Do They Do and Where to Find All of Them

Fortnite Fortbyte Event
All Fortbytes Locations
Fortbyte Guide
2019-05-16 09:16:07
The Fortbyte Event
came to Fortnite with the launch of Season 9 on May 9, 2019.
Fortbytes are collectibe computer chips that have been scattered across the map
. The Fortbyte event is only available to Battle Pass owners.
There is a total of 100 Fortbytes.New Fortbytes unlock every day, typically with only 1 new one per day. Right now, there are only 18 Fortbytes available to find and new ones will be added daily.
Below is a table of all 100 Fortbytes and clues to gathering them (constantly updated). The majority of them are self explanatory, however some are not.
How to Get Fortbytes?
To get Fortbytes, Fortnite players need to complete certain challenges. Each byte is numbered and has a unique challenge and puzzle tied to it. So far, you can see the Fortbyte puzzle and challenge list by heading to the Challenges Tab and selecting Fortbyte. Most challenges are straightforward and easy. For example, it may ask you to reach a certain XP or find certain avatars in certain locations.
What do Fortbytes Do?
Fortbytes are essentially puzzle pieces that you'll be able to find or earn by hitting various milestones. Once you collect them they will decrypt a mystery image, which can be found in the challenges tab in the game's menus. The more files you collect, the more the puzzle will slowly reveal itself to be an image - which could lead to a clue about something later in Season 9.
Where to find all the Fortbytes?
Finding the small rectangular items can be a tough task, though, even after completing the challenge to unlock them, as they're hidden in some places you might not think to look. So, to make things a little bit easier for you and here
Mmocs.com
provides a map for you where you can take a look at all of the Fortbytes locations and find them across the map. Also, if you wanna buy
Cheap Fortnite Top Up V-Bucks
, you can also visit our website. With a coupon code "
MMOCSVIP
",you can enjoy 3% off.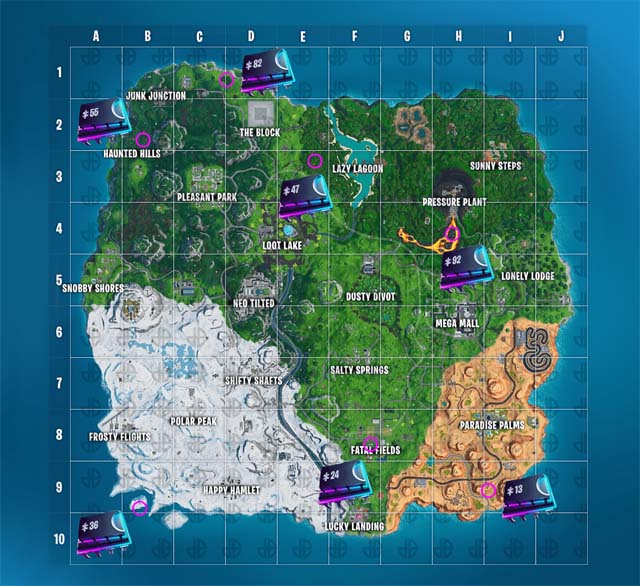 To make you clear, below, we've made a list of some Fortbytes we've already know:
Fortbyte locations map for Season 9 (Updated on May 14)
Fortbyte 1: awarded for gaining 175,000 XP.
Fortbyte 6: use the Yay! Emote in the southwest corner of the ice cream parlour in the desert, north of Paradise Palms.
Fortbyte 8: by a makeshift bed on the ground floor of the central building in Junk Junction.
Fortbyte 10: awarded for gaining 60,000 XP.
Fortbyte 13: found at a location hidden within Loading Screen 2.
Fortbyte 24: in the northeast corner main house in Fatal Fields.
Fortbyte 25: awarded at battle pass tier 40.
Fortbyte 35: awarded for gaining 225,000 XP.
Fortbyte 36: accessible by Sentinel on a frozen island.
Fortbyte 39: awarded for completing 6 week 2 challenges.
Fortbyte 44: awarded at battle pass tier 20.
Fortbyte 46: awarded at battle pass tier 100.
Fortbyte 47: found between a Reboot Van, Pirate Camp, and a crashed Battlebus.
Fortbyte 55: found within Haunted Hills
Fortbyte 57: finish top 10 in squads, duos, or solos 25 times.
Fortbyte 66: finish top 10 in squads, duos, or solos 75 times.
Fortbyte 71: awarded for completing 6 week 1 challenges.
Fortbyte 82: accessible by solving the pressure plate puzzle NW of The Block
Fortbyte 84: awarded at battle pass tier 60.
Fortbyte 85: awarded for gaining 30,000 XP.
Fortbyte 87: finish top 10 in squads, duos, or solos 50 times.
Fortbyte 90: finish top 10 in squads, duos, or solos 100 times.
Fortbyte 92: use Rock Love Spray near a lavafall.
Fortbyte 96: awarded at battle pass tier 80.
Fortbyte 99: awarded for gaining 125,000 XP.