Type your order sheet number in the blank and click the button to inquire the transacting status.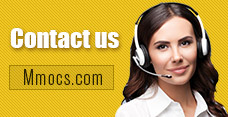 Why Choose Us
Lowest Price
We promise cheapest game currency for all games & platforms with timely update. There're also discounts on holidays.
Quick Transaction
We start transacting and dispatching your purchases once received your orders. No more than 30 mins process.
Safety Assurance
No hacked game currency or account. We promise 100% hand-farmed safe coins & credits with no banned precedent.
Refund Policy
Refund will be processed in 1-2 days, the specifically refund time is based on your payment company. We usually don't accept any request of refund after the order completed.
Notice
Using illegal Leveling or recharge service may cause you account banned!
FUT 23 Coins Comfort Trade News & Guides
FIFA 23 Attacking Tips: Useful Attacking Tips for Player to Score Goals in FUT 23

Buy FIFA 23 Coins
FIFA 23 Attacking Tips
How to Score More Goals in FUT 23
FIFA 23 Attacking Skills
2023-03-21 09:12:13
Many players are willing to play matches in FIFA 23 Ultimate Team Mode. They take various star players and different custom tactics for their team and expect to win more matches in FUT 23. While, if you want to win matches on the court, you have to score more goals in one match. So, you had better improve your attack skills in FIFA 23. We are going to list several useful attacking tips for you in this article. Players can use
Cheap FUT 23 Coins
to upgrade their team and compete against high level opponents in the game.
Useful Attacking Tips for Players in FIFA 23
Do not Depend on Long Distance Shots
Remember the good old days of previous FIFA games when scoring screamers from a distance was easy? Well, those days are gone and forgotten. Now, in FIFA 23, it's much harder to score goals from outside the box.
Even if you want to attempt a long-distance shot from your attack, the opposing AI players in FIFA 23 are clever enough to stay close to your players to give you less room. Rather, you should try to enter the opponent's box and attempt to shoot once you get closer to the goal rather than wasting a good opportunity by shooting from far away.
Know How and When to Take Low Shots
On the subject of shooting, if you are a seasoned veteran, you may have noticed that the Power Shot button combination is the same as the low driven last year.
This is because the Low Drivens / Low Shots button combination has been replaced by the Power Shot – but fear not, you can still do a low shot in FIFA 23. It's simple: just hit any type of shot below 40% power and it becomes a low shot. This not only applies to normal shots, but also to finesse shots and power shots. Low Shots are perfect when shooting across goal and for those 1v1s.
Protect the Attacking Ball
You'll be taught how to shield and protect the ball early on in FIFA 23, but many forget it as they move forward. Hold LT/L2 to hunch over the ball and keep your back to defenders. This is especially useful as a first touch, and when winning the ball from the air. Even tapping shield for a second will often bring it closer to your player, making it easier to hold onto.
Protecting the ball also applies to possession in general. If you're losing, have a look at your possession stats. Chances are, you're losing the ball a lot in midfield. Slow down, breath, and make some passes to get this stat up. You'll find that by holding the ball, you'll naturally find chances at goal, as your players make runs and your opponent gets increasingly wild with their tackling.
Keep Patient When Passing the Ball
Patience is a virtue. Do you have trouble scoring goals? You might be rushing through the buildup. An important tip is to stay calm when you play. This way, you don't make hasty decisions and you keep the overview during a tense match in Weekend League. Try to defend calmly and concentrated, keep the overview during an attack, and also pass the ball backwards. When you see your opponent make a mistake, you take your chance. An extra pass or well-timed tackle can make a huge difference in FIFA.
If players have trouble in attacking in FIFA 23 Matches, you can consider these useful tips and improve your attacking skills quickly. Then, you have access to win more matches in the game. And you can also
Buy FIFA 23 Coins
to implement new players for your team from the transfer market.