Type your order sheet number in the blank and click the button to inquire the transacting status.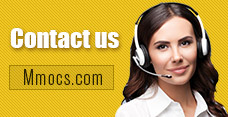 Why Choose Us
Lowest Price
We promise cheapest game currency for all games & platforms with timely update. There're also discounts on holidays.
Quick Transaction
We start transacting and dispatching your purchases once received your orders. No more than 30 mins process.
Safety Assurance
No hacked game currency or account. We promise 100% hand-farmed safe coins & credits with no banned precedent.
Refund Policy
Refund will be processed in 1-2 days, the specifically refund time is based on your payment company. We usually don't accept any request of refund after the order completed.
Notice
Using illegal Leveling or recharge service may cause you account banned!
Eldevin Points News & Guides
Eldevin How to Play Assassin In Group Dungeons

Eldevin Guide
2018-02-07 10:03:09
Assassin is a DPS Melee classes in
Eldevin
, wield one hand weapons like blade or dagger, they can also uses throwing weapons. Although their armor and hp aren't high, they can burst awesome instant damage to single target opponent. Many gamers are there for the amazing damage of assassin and high movability of this character, but in order to successfully cast damages to opponent, you need to have a god-like positioning and consciousness. Skill trees are available online on many game stations, but how to maneuver your character to dodge or avoid attacks to get close to enemies are the gist of this class. We
Mmocs.com
is your best supporter to master the Assassin in Eldevin, and we also provide cheapest in-game currency for you for your leveling road.
Do not distract on branched skills or stats, just focus on melee/dps build, you can't expect an assassin be well-rounded or versatile in both dps and tank or healer etc.
Because you get more critical, HP, MP from gears (Weapons, Armour, Jewelry). You don't need more Sorcery nor Ranged DPS since all Assassin's attacks are Melee
. Except Jolt, it's Ranged attack but the damage is based on your Melee DPS. Once lacking of points, just buy on our site, now the Eldevin points is on sale. Take your time to seize the great chance to relief yourself from the tough grind quests and farming works. For Defense, if you're going to be a PvE, you better put more Melee Defense gem in your armor because most mobs in this game have Melee Damage. Actually if you want to level and grind as an Assassin easily, just be a pure Assassin, and I'll tell you some tricks if you want.
Assassin is the one that I deem the best PvP class inside the game, I'd say mage is always a good choice
. I guess I say that because I've only ever been a mage so I don't know much about others, but I ended up switching to healer later, but mage was really good at offensive attacks. Plus I could always heal myself decently with spells since healers and mage use the same stats and armor. leveling in this class is much easier than others, you can also be a healer and a damage dealer. It is the only class that can alternate so easily like this, because healing is benefitted by mages stuff.
Buy scrolls from job trainers of any one of the six classes and create a truly hybrid character.
Want to cast Mage fireballs while dual-wielding scimitars? Want to throw Assassin poisons on the ground while running around casting Templar healing spells on yourself? It's all completely viable. Critical hits from Focus will also help to finish your foes quickly
. The Assassin gets the most out of their razor sharp blades with Lacerate which deals additional damage and Rupture which causes their targets to bleed out over time. To augment this pair of vicious skills, the Assassin uses Lethal Concoction, an insidious skill that throws a pool of acid over an area which eats away at any enemy caught within it.
To be honest, Assassin is the most interesting class in
Eldevin
IMO, cause it features easiest build to reach high damage. Although
Assassins
are easy to be demolished by others too, they can shinny from time to time even if don't have decent gears, their skills and stats are awesome already. You can buy
Cheapest Eldevin Points
here, and quit farming toughly in the game. Just enjoy the pure joy of the game from now. If you want to lift your attack or crit damage, please follow us Eldevin Guide as always until your
AFK
. If there will be any questions please inform us and satisfying answers will be for you. Hope you enjoy the game.