Type your order sheet number in the blank and click the button to inquire the transacting status.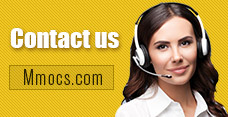 Why Choose Us
Lowest Price
We promise cheapest game currency for all games & platforms with timely update. There're also discounts on holidays.
Quick Transaction
We start transacting and dispatching your purchases once received your orders. No more than 30 mins process.
Safety Assurance
No hacked game currency or account. We promise 100% hand-farmed safe coins & credits with no banned precedent.
Refund Policy
Refund will be processed in 1-2 days, the specifically refund time is based on your payment company. We usually don't accept any request of refund after the order completed.
Notice
Using illegal Leveling or recharge service may cause you account banned!
MUT 22 Coins News & Guides
Best Ways to Earn Madden 22 Coins: How to get Madden Coins for free

Sports Games
Buy Madden Coins
Earn Madden 22 Coins
How to get Madden Coins
Madden Coins Farming Guide
2021-09-27 09:00:48
How do you get coins in Madden 22? How do you get free coins on Madden Ultimate Team 22? These are two questions players want to find answer on google, but today, you can get the solution via this short article!
What are Madden 22 Coins?
Madden 22 Coins refers to the game coins that players can use to consume in Madden 22, playing an important role. Every Madden player will need some Madden 22 Coins to help them become stronger.
​
How to get more Madden 22 Coins for free?
Do Your Solo Challenges
And I mean, do all of them, at least the easy ones in the Campaign. For most of these challenges, you'll get coin rewards for achieving certain milestones. More importantly, you'll always get valuable players that you can sell or exchange in sets for auctionable players. Legends challenges are an absolute must when it comes to getting valuable rewards. Complete any challenge and you'll get a powerup player that can be sold for quite a profit. It also goes without saying that some of these players are great early-game assets that can make it easier to complete some of the other challenges and get more stars. Each challenge rewards you with 1,000 coins so 8 challenges = 8,000 coins. They're not as easy as the ones in the Campaign (when it comes to game difficulty) but the conditions are pretty easy to meet. Legends are also a weekly thing so they'll provide you with a steady stream of players and coins.
Sell Your Players Off Via Auction
If you're looking to think out of the box and earn more coins in Madden 18 in a rather innovative way, you can auction your players off. It might not make sense, since your goal, of course, is to have an impressive roster that could smoke the competition, but you may have some solid players (though not necessarily superstar-level players) whom you can sell off in hopes of having other people overpay for them. Why, well, that's because Madden 18 has just been released, which means you'll encounter a higher percentage than normal of players who want to build their team as quickly as possible.
Take note of the players whom you're not planning to use, or no longer use, and take their rarity into account. Typically, you want to auction off Silver or Gold players, but there might be some Elites out there whom you don't see any need for on your roster. Take advantage of the fact that Madden 18 is still new, but remember that this might not always be a good way to earn some MUT coins. Make sure to weigh the need to improve your team with future acquisitions against the prospect of losing a player or two in the process.
Daily and Weekly Challenge
This is almost a task for players to accumulate Madden NFL 22 Coins, as well as an opportunity to get Madden Coins for free. In addition, when a player's achievements in Madden 22 reach a certain mileage, they can also get a certain number of MUT Coins or sets. When players complete the set, they have a chance to get some Madden 22 coins.
Finally, if you are tired of farming Madden 22 Coins by yourself, you can choose to purchase
Madden 22 Ultimate Team Coins
via reliable game store mmocs.com for your PC, PS4, PS5, Xbox One, Xbox Series X|S platforms, cheapest price ever!