Type your order sheet number in the blank and click the button to inquire the transacting status.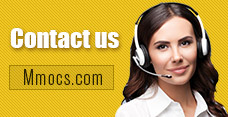 Why Choose Us
Lowest Price
We promise cheapest game currency for all games & platforms with timely update. There're also discounts on holidays.
Quick Transaction
We start transacting and dispatching your purchases once received your orders. No more than 30 mins process.
Safety Assurance
No hacked game currency or account. We promise 100% hand-farmed safe coins & credits with no banned precedent.
Refund Policy
Refund will be processed in 1-2 days, the specifically refund time is based on your payment company. We usually don't accept any request of refund after the order completed.
Notice
Using illegal Leveling or recharge service may cause you account banned!
ArcheAge Gold News & Guides
Best ArcheAge 5.0 Archer Build Guide for Farming

ArcheAge Guides
2018-01-31 09:22:49
ArcheAge
features up to 120 classes for gamers to choose, the choosing process can be extremely hard and tough if they've never played this kind of MMORPG. Seldom had an online video game features so many classes for gamers, if so, most of them will be categorized up to six main types. IMO, class isn't a big issue because you just need to choose the one you like and build up it to awesome. If you find other class cool when you are playing your class, you can recreate a same one to continue, ArcheAge provides more than one slot for character. But you will never satisfy your current class, because every single class has it pros and cons and charm. Just stick to the first one you fall in love at first glance, this is the same rule for love.
Archer utilize their bow deals great damage to target inside his/her sight, and they have decent dodge and agile to avoid melee damages that give them awesome survivability.
Master the attack or casting cadence to control the combat situation. With the skill set Defense, the class will be stronger survivability when the class fights against melee enemies with physical damage. However, the disadvantage of this build is lacks of mobility. Welcome to Mmocs.com, we are the best store for Cheap ArcheAge Gold. Buy now to enjoy the huge discount! And archer in the build is easily killed by mages. In all, this build is suitable to
PVP
. This build has high mobility and high anti CC. which is good skill set combination in naval combat. But this build lacks of defense. Therefore, you are carefully to avoid damage from enemies in battle.
The Archer class is the hunter class in ArcheAge that emphases on ranged attack abilities to deal high amount of damage to enemies; while the bow hunter it's possible to create a Tank and a Healer build for it. This class build guide will focus on a DPS Archer build that places emphasis on the Assassination skill tree. So we Mmocs.com come and help you to get through the tough stage of the game by offering
Cheapest ArcheAge Gold
for all of our customers. While some of this could overlap for a DPS Melee build or other
Nightblade
builds, this isn't designed for these specific class builds. Nightblades should focus on upgrading Health and Stamina, especially during the early stages of the game. Stamina is a necessary for blocking, dodging and interrupting enemy attacks and is also key for some Nightblade builds.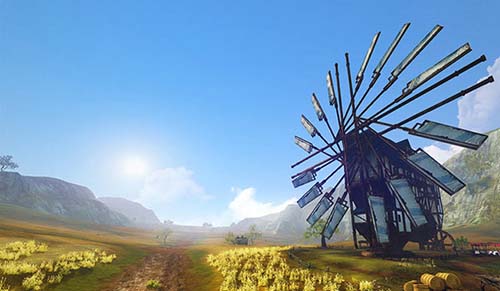 Nature ability of every races indicate the road a character should be going on, thus impact are inconspicuous in endgame stage. Because of that, you can choose the faction/race you prefer by appearance. For the people who pick races because of their racial abilities, here are some recommendations on what race you should pick for your playstyle. Since ArcheAge features a lot of air to ground combat, you will use the landscape and gliders very often in PvP situations. If you find it's difficult to achieve, it doesn't matter. We Mmocs.com also provide safe and
Cheap ArcheAge Gold
for you. Enjoy your game from now. The Firrans' decreased falling damage will give them the advantage if you can play it right. The Harani, on the other hand, are the only race that do not have a direct combat enhancing ability. But as they have a general increased logging and gathering speed, they make the perfect character for players that will focus on farming and trading.
Mmocs.com
is the best store for you to gain more gold from third-party gold provider. Our advantages are cheap price, safe payment, fast delivery, and warm online service. Read our professional game guide to improve your ArcheAge gameplay for PvP and Farming PvE. Quests are indispensable for rookie players to get familiar with this game, so do not skip it! Best wishes to you.