Type your order sheet number in the blank and click the button to inquire the transacting status.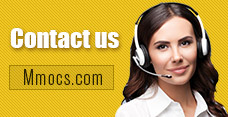 Why Choose Us
Lowest Price
We promise cheapest game currency for all games & platforms with timely update. There're also discounts on holidays.
Quick Transaction
We start transacting and dispatching your purchases once received your orders. No more than 30 mins process.
Safety Assurance
No hacked game currency or account. We promise 100% hand-farmed safe coins & credits with no banned precedent.
Refund Policy
Refund will be processed in 1-2 days, the specifically refund time is based on your payment company. We usually don't accept any request of refund after the order completed.
Notice
Using illegal Leveling or recharge service may cause you account banned!
Anthem Account News & Guides
Anthem How to Get Coins: Best & Fast Way to Earn Anthem Currency

Anthem How to Get Coins
Anthem Currency
Best Way to Earn Coins
Buy Anthem Shard
2020-05-15 08:40:14
There are three kinds of currencies in Anthem, including Coins, Shards and Crystals. This short guide is going to talk about the use of Anthem Coins & How to get Anthem Coins.
What can we do with Anthem Coins?
Coins are used to purchase in-game appearance upgrades such as paints, vinyls, and armor packs but also emotes and crafting materials for blueprints. You can make purchases in the store in-game, which you can access via the settings menu under the Featured tab, by speaking with merchant NPCs, or by entering the Forge and buying items while crafting.
How to earn Coins fast in Anthem?
Complete daily and weekly trials
Check out your map the next time you're in Fort Tarsis and look for Lucky Jak's icon. Jak is the bearer of daily and weekly challenges. He also holds the requirements for monthly challenges, but as of now, those challenges only hand out rare materials (still do these, of course). The trials are also on display in the Path of Glory section in the Challenges menu. Each trial rewards you with a set number of coins, with the weekly trials offering better rewards and the daily trials taking less time to complete. The best part about these trials is that you can usually knock them out while doing another activity that earns you coins.
Doing the math
Daily trials will reward you with an estimated 1,500 coins per day (10,500 a week). Completing four weekly trials at 2,000 coins each will reward you with a total of 8,000 coins. Combined with the maximum Alliance System bonus, you can earn around 22,125 coins on a regular weekly basis. Remember, that's not including coin rewards from contracts, challenges, story missions, world events, or random boss/chest drops.
Campaign
Simply playing through Anthem's campaign alone will pay you pretty well. For each mission you complete, you'll receive a plethora of rewards, which will include a large sum of coins that you can spend back in Fort Tarsis and the Launch Bay. Aside from the ostensible rewards you get at the end of each mission, you'll likely be able to earn coins while you're out exploring too. At the moment, bosses and chests can drop sums of up to 2,000 coins, although this has fluctuated somewhat over the course of Anthem's various demos and the full game now. As it stands though, it seems that you can get monetary drops from bosses and chests, but while the chests respawn on later missions, they won't contain coins a second time.
Although we are not selling Anthem Coins, if you want to get Anthem Shard, we
mmocs.com
can also here for help. We have the first-hand access to
Anthem Shard Packs
provider, and promise 100% safety for all of our products that on shelf currently. If you feel tedious of farming Anthem Coins from missions, or don't have enough time to waste on grindings, the best choice for you is to follow Mmocs.