Type your order sheet number in the blank and click the button to inquire the transacting status.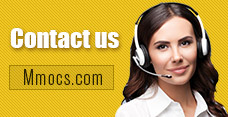 Why Choose Us
Lowest Price
We promise cheapest game currency for all games & platforms with timely update. There're also discounts on holidays.
Quick Transaction
We start transacting and dispatching your purchases once received your orders. No more than 30 mins process.
Safety Assurance
No hacked game currency or account. We promise 100% hand-farmed safe coins & credits with no banned precedent.
Refund Policy
Refund will be processed in 1-2 days, the specifically refund time is based on your payment company. We usually don't accept any request of refund after the order completed.
Notice
Using illegal Leveling or recharge service may cause you account banned!
Anno 1800 Guide - How to Make Best Use of Trade Routes

Trade Routes Guide
Create Trade Routes
Trade Routes Stategy
2019-05-23 08:56:13
Many Anno 1800 beginners get confused with
the concept of Trade Routes.
They don't understand what's the goal with these? Are they basically exclusively for trading with my own islands and a few other NPCs that infinitely buy certain products?
For most beginners, they simply load up overproduced goods that are not being passively traded fast enough and then sell them to NPCs that need them, buy some goods they need along the way, and where there were gaps in the storage they would try to buy goods from one stop and sell it off to islands requesting the goods later on.
The route would look good. But the goods just fill up slots making the whole route pointless. Instead of making a profit otherwise, the ships just sail around with full cargo bays.
So, what's the trick to trade routes? How to make most use of it and make money?
The ultimate goal is to have all population tiers unlocked and their needs fulfilled. In order to do it, you need to set up production buildings. As there is no single island that has all fertilities or unlimited mines, you'll need to go to other islands and settle there in order to get their resources. That's where trading routes come in place. For example your main island doesn't produce potatoes, needed for schnapps. Load your ship with timber, bricks and steel and find an island that produces potatoes (resources and fertilities are shown above the minimap when moving your camera above the island).
After setting up the harbour; create houses for workplace and then place potatoes farms. The next step is to create a new trade route to bring the potatoes to your main island where they can be processed into schnapps and ultimately consumed by your people. They pay for it what makes your income raise.
Keep trading routes simple. Just bring everything to your main island for further processing or consumation. You'll make more and more trade routes as the game continues, I have around 20 now.
Don't trade with NPC's. It's too expensive. Produce the stuff yourself. Any overproduction in your warehouse on your main island can be sold incidentally to traders if you need the money. But you want to have consumer goods at max or at least at abundant levels.
Click on one of your resident's houses. Their needs will show up. If they're fulfilled, use the upgrade button to make them advance into the next level, bringing in more money and more needs to be fulfilled.
Watch your income. If it's too low or even negative, build more residents as they grant income.
Otherwise, you can use trade routes purely for moving goods between islands. here's how you gonna do it:
After the early game when ships are scarce, I try to limit routes to two items. So half schnapps half cloth for instance.
Ideally assign two ships to major bulk routes to/from the new world.
If you assign new ships with cargo already on board, they won't automatically unload those so whatever you wanted to happen in that cargo slot won't. I get around this by starting a new trade route from an empty ship.
You can have a ship looping around the new world topping off bricks on all islands.
Try to make an island close to the top left of the new world your hub island. Massivelly reduces shipping time + piracy risk.
Once you get the +200 free of each worker in each island, settle a few, used that just for mines, then setup a couple loop routes where ships scooped raw ore and bring it all to your polluted AF heavy industry island.
That's the end of this trade routes guide. For more news and guides on Anno 1800, stay tuned to mmocs.com. If you haven't try the game yet,
Cheap Anno 1800 CD Keys
are on sale at our website. Moreover, with a coupon code "
MMOCSVIP
", you can enjoy 3% off.