Type your order sheet number in the blank and click the button to inquire the transacting status.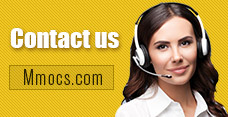 Why Choose Us
Lowest Price
We promise cheapest game currency for all games & platforms with timely update. There're also discounts on holidays.
Quick Transaction
We start transacting and dispatching your purchases once received your orders. No more than 30 mins process.
Safety Assurance
No hacked game currency or account. We promise 100% hand-farmed safe coins & credits with no banned precedent.
Refund Policy
Refund will be processed in 1-2 days, the specifically refund time is based on your payment company. We usually don't accept any request of refund after the order completed.
Notice
Using illegal Leveling or recharge service may cause you account banned!
How to Keep Up with Levels and Gold in Smite Rank Conquest Mode?

Smite Rank Conquest Mode Tips
Best Team Comp
2019-05-22 08:57:37
Many players are struggling with lower level and lack of gold in Smite rank conquest mode and don't know how to improve it.
Therefore, in this article,
mmocs.com
puts up some pro tips from TydeTyme, IAmSamDaDude, Raynday Gaming, and a few other Smite related YouTube or Streamers. And if you are in need of
Cheap Smite Gems
, you can also visit mmocs.com.
Team comp: IMO, the best team comp is 2 mag/1 phys. Forces them to build more magical prots, and since the minions, towers, and Bull Demon do physical, it doesn't allow them to tank as much damage that way.
While in the lane phase, attempt to push your opponent back under tower. This can be done a few ways. Yes, it can be difficult to lane in general. But somethings that seems to help ease this are as follows:
Attack the archer minions first. Archers do the brunt of the damage, while the melee minions take it. If they are killed off first, your melees will advance further. Pushing your opponent backwards. The goal here is to get your minions to take tower damage. Any time a tower hits minions, it lowers the amount of gold that is received by the player and enables you to get your build online, just a bit faster. Giving you an edge.
Attempt to poke them out. Some gods are very good at this, others not so much. But teaming this up with the archer technique should start to give you a snow ball effect. It is not always easy. But it will drop the available XP. Which, in combination of your gold gain from minions under tower, will put you further ahead.
CC, and CC immunity. This is an extremely useful thing. Being able to control an aspect of the fight with CC, or not being controlled yourself, can turn the tides of any battle.
The other magical god is a mage. You can be flexible here though. You can choose a strong wave-clearer/burst damage, which allows the last teammate to choose between Hunter and Assassin. Or, you can choose more of a bruiser/utility mage, at which point it's important for the last teammate to be a high DPS physical god with decent wave-clear, to help take down objectives more quickly.
Stay alert and positive. If you enter a match up thinking "this is going to be impossible" then well, you have lowered your odds of success dramatically. Instead, think of it as a challenge, and attempt to find a way of locking her down, or out.
Have a build plan in mind at the start. Buy your crap quickly and get out there. Prevents the enemy team from getting position for the red buff. An alternate start is quickly buying wards and throwing one near their blue buff, and one in the middle of the lane near their first entrance to the red buff. Depending on location and whatnot, you might be able to steal their blue.
Stay in communication with your team. A good gank can take out, almost, any player. And I can't count how many times I have seen Bell, Loki, Ao, Nem, or whoever come out of no where and destroy me or my opponent. Again, keeping them whittled down, and held just a bit further back than you are.