Type your order sheet number in the blank and click the button to inquire the transacting status.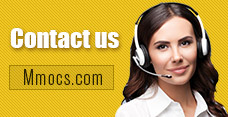 Why Choose Us
Lowest Price
We promise cheapest game currency for all games & platforms with timely update. There're also discounts on holidays.
Quick Transaction
We start transacting and dispatching your purchases once received your orders. No more than 30 mins process.
Safety Assurance
No hacked game currency or account. We promise 100% hand-farmed safe coins & credits with no banned precedent.
Refund Policy
Refund will be processed in 1-2 days, the specifically refund time is based on your payment company. We usually don't accept any request of refund after the order completed.
Notice
Using illegal Leveling or recharge service may cause you account banned!
Dota 2 Auto Chess Candy News & Guides
A Complete Guide For Three New Heroes In Dota 2 Auto Chess

Dota 2 Auto Chess New Heroes
Dota 2 Auto Chess Updates
Riki
Mirana
Death Prophet
2019-04-01 09:17:06
Dota 2 Auto Chess got the biggest update on the 25th of February
. The update introduces three new heroes to the roster-
Riki, Mirana and Death Prophet
, tweaks a couple of heroes, and implements measures to combat the game's recent influx of cheaters. Let's take a look at how the new heroes fit in to Dota Auto Chess and what ability each of them features.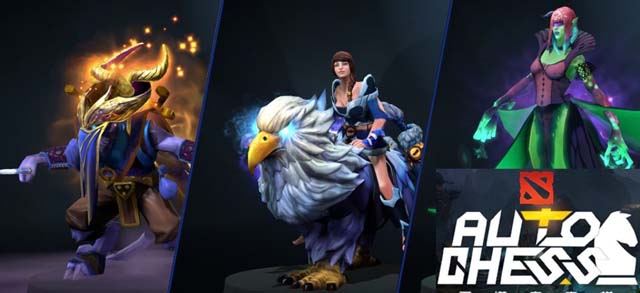 Players can now purchase Mirana (3-cost Elf Hunter), Death Prophet (5-cost Undead Warlock) and Riki (3-cost Satyr Assassin) in-game. Riki's arguably the most exciting addition, as they're the first of a new race, the Satyr.
Here's a quick breakdown of all the new heroes and their abilities:
Riki (Satyr, Assassin)
One interesting of having Riki is that it makes your bench invisible to others which can brings you certain advantages. However, the problem is that the players owning Riki can't see the bench either. We hope the game developer can soon fix it.
Ability
Smoke Screen - "Throws down a smoke bomb at Riki's current position, silencing enemies within 2 grids and causing them to miss some of their attacks, "which makes him pretty powerful on the battlefield.
Mirana (Elf, Hunter
)
Mirana is the first Elf who has an ability that crosses chessboards. Here's how it works: the Mirana on your board sends her arrow to the other board which your team are attacking and the Mirana from that board sends it to the Mirana on your board. The stun and damage are decided based on the distance.
Ability
Sacred Arrow - "Fires a long-range arrow with deadly precision to an enemy chess in another chessboard currently under attack/defense from friendly chesses, dealing damage and stunning the target. Damage and stun duration increase with range."
Death Prophet (Undead, Warlock)
Exorcism, her skill, deals a crazy amount of damage even for a 1-star DP. The only problem is, for unlike all other five gold heroes (Gyrocopter, Techies, Tidehunter, Enigma, Lich),who are ok if they use their ability and die, Death Prophet needs to stay alive. The moment she dies, all that damage disappears.
Ability
Exorcism - "Unleashes evil spirits to drain the life of nearby enemy chesses. At the end of the spell's duration, Death Prophet is healed in proportion to the damage dealt."
Another Two New Heroes: Zeus And Mars Are On The Way.
One other note, on March 27, Dota Auto Chess developers tease two new chess pieces coming soon via its official Twitter account. From the two teaser pictures posted on Twitter, we guess that one could be Zeus, a ranged nuker designed after the god of thunder from Greek myth. The other seems to be the Dota 2's newest hero, Mars. Mars carries a spear and shield in Dota 2.So far, there are no details on how these characters will operate in Auto Chess, nor is there a set release date for their addition. Stay tuned to
mmocs.com
, and we'll keep the story updated. Also, if you are in demand of any
Cheap Dota 2 Auto Chess Candy
, you can also visit our website.