Type your order sheet number in the blank and click the button to inquire the transacting status.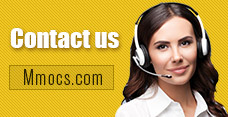 Why Choose Us
Lowest Price
We promise cheapest game currency for all games & platforms with timely update. There're also discounts on holidays.
Quick Transaction
We start transacting and dispatching your purchases once received your orders. No more than 30 mins process.
Safety Assurance
No hacked game currency or account. We promise 100% hand-farmed safe coins & credits with no banned precedent.
Refund Policy
Refund will be processed in 1-2 days, the specifically refund time is based on your payment company. We usually don't accept any request of refund after the order completed.
Notice
Using illegal Leveling or recharge service may cause you account banned!
The Division 2 News & Guides
The Division 2 Skill Power Guide: Skill Power Explained and How to Increase It

The Division 2 Skill Power Guide
Increase Skill Power
Skill Power Explanation
2019-05-14 09:19:45
Many players, especially newer to The Division 2, will want to raise stats of weapons and gear like armor, health, and damage as much as possible which is fine, but neglect another important stat -
Skill Power.
Skill Power is very important, as it decides which mods you can attach to your skills — these mods can greatly increase your skills' effectiveness
. Therefore, here mmocs.com presents you this quick The Division 2 Skill Power Guide, in which we'll explain the importance of skill power and how to increase it in the game. So, keep on reading.
What should I Increase Skill Power in The Division 2?
To check your skill power, open up the character menu, and look for the info on the left hand side. You'll see Skill Power listed underneath health. It determines what mods can be effectively used with the skill categories: drone, turret, chem launcher, etc. In addition, having a higher Skill Power will improve your skills outright. Using these skill categories are helpful on their own, but once you add the mods that allow for the longer duration, shorter cool-downs, or more armor, then it changes the game for good.
Most of these mods can only be used if at a certain skill power. You can also unlock more missions in The Division 2 with
Cheap The Division 2 Credits
at
mmocs.com
. For instance, a cool-down for the turret might have a mod that requires skill power level 456.As you progress, in the end game content, things like skill power and armor stats won't matter as much as gear level, but if you haven't reached that point, don't worry about that just yet. For now, balance those stats and experiment with what works in your favor. So, how to increase skill power?
How to Increase Skill Power in The Division 2?
Leveling up your Skill Power is not as simple as going and earning more XP or anything in the game, but rather it is reliant on what you have equipped on your agent. More specifically saying, Skill Power level increases as you equip gear with Attributes that contribute to Skill Power. In the image above, you can see that the Field Protective Mask is granting +27.0 Skill Power. As you get more and more gear with Skill Power-boosting Attributes, you'll see your Skill Power level increase further and further.
If you're feeling impatient, and don't want to spend time finding loot with Attributes towards Skill Power in the wild, then you can try Vendors. Just be sure that the gear is worth the price, especially if you are close to leveling up!
In addition, some of new mods and attachments will add boosts to Skill Points as well. Lower level gear rarely has slots for mods or attachments anyways, so it'll be awhile before you can raise your Skill Power to much higher levels. However, the wait will be very much worth it once you start building it up and getting boosted skills and access to new mods and attachments as a result.
That's the end of The Division 2 Skill Power Guide. For more news and guides on The Division 2, stay tuned to
mmocs.com
.