Type your order sheet number in the blank and click the button to inquire the transacting status.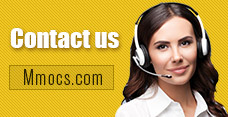 Why Choose Us
Lowest Price
We promise cheapest game currency for all games & platforms with timely update. There're also discounts on holidays.
Quick Transaction
We start transacting and dispatching your purchases once received your orders. No more than 30 mins process.
Safety Assurance
No hacked game currency or account. We promise 100% hand-farmed safe coins & credits with no banned precedent.
Refund Policy
Refund will be processed in 1-2 days, the specifically refund time is based on your payment company. We usually don't accept any request of refund after the order completed.
Notice
Using illegal Leveling or recharge service may cause you account banned!
9Dragons Gold News & Guides
The Development and Distribution of 9 Dragons

9Dragons Patches
2016-12-22 11:23:28
Indy21, an independent video game developer in Korea, originally created the video game 9Dragons, then they made agreements with both Persistent Worlds and Acclaim, to allow them to market and sell 9Dragons to the European and North American markets, respectively.

The original In-game story for the Korean version was written by wuxia novelist Jwa Baek and then Steven-Elliot Altman was hired by Acclaim to rewrite the game in its entirety so that it would become accessible to Western audiences.

Both companies released the game in "Open Beta" to the public in January 2007.

It was announced on August 24, 2010 that GamersFirst had acquired publishing rights to 9Dragons for distribution in North America.On August 26, 2010 it was announced that Acclaim Games had ended their online massively multiplayer services, which included the immediate shutdown of its official forums and its gaming servers.This statement is now accessible by visiting the former webpage of Acclaim 9Dragons. On September 2, 2010 it was announced that GamesCampus has acquired publishing rights to 9Dragons for distribution in Europe.GameCampus released the game (for Germany) in German language in early December 2010.

The Acclaim shut down appears to have happened in haste, since apparently Acclaim failed to ensure an orderly transition of in-game characters and user accounts to the new publisher.The game was released by GamersFirst on September 16 on new servers without any user accounts that existed on the Acclaim servers. The transition is still pending as of July 2011.

An announcement was made the week of August 5, 2011, that GamersFirst will release the 9Dragon MMORPG back to Indy21. The 9Dragons MMORPG ended its short tenure with GamersFirst on September 15, one day short of a year with the hosting service.

On September 20, Games Campus began the transfer of the accounts of 9Dragons subscriber's from the GamersFirst servers, for those that have opted for this action. The 16th of September was the first day of completing the transfer requests from GamersFirst. GamesCampus also had Tao, a non transfer server, available for public use before the two main servers were brought online. September 20, 2011 the two remaining servers, Yin, a PvP (Player vs Player) server, the same as Yin under Gamers First and Yang, a PvE (Player vs Environment) server, the same as Nirvana and Phoenix as provided by the last hosting company, have been updated with the second half of the Tibet map, a new level cap and several other fixes and patches in an effort to remedy known issues that have hindered the game since Acclaim first offered this MMORPG to the public.