Type your order sheet number in the blank and click the button to inquire the transacting status.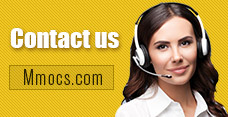 Why Choose Us
Lowest Price
We promise cheapest game currency for all games & platforms with timely update. There're also discounts on holidays.
Quick Transaction
We start transacting and dispatching your purchases once received your orders. No more than 30 mins process.
Safety Assurance
No hacked game currency or account. We promise 100% hand-farmed safe coins & credits with no banned precedent.
Refund Policy
Refund will be processed in 1-2 days, the specifically refund time is based on your payment company. We usually don't accept any request of refund after the order completed.
Notice
Using illegal Leveling or recharge service may cause you account banned!
Rainbow Six Siege Account (R6) News & Guides
Rainbow Six Siege DDoS attacks being hit by Ubisoft with lawsuit

PC Games
R6 DDoS Problem
DDoS Attack Ubisoft
What Does DDoS Mean
2020-01-20 08:59:36
Ubisoft has filed formal legal proceedings against specific websites and multiple individuals around the world. The website provides users with nasty DDOS services. Ubisoft is believed it can be used to attack and interfere with the servers of Rainbow Six: Siege.
DDoS attacks in Rainbow Six Siege have been a big problem for Ubisoft. In September 2019, the developer enacted a multipronged plan to stop players that perpetuate DDoS attacks, which create lag in multiplayer matches and can crash servers. Ubisoft said it saw a 93% drop in the frequency of attacks after it shared its plan. Now it's looking to quash the problem from the source — a group of people the company says are selling subscriptions to DDoS services.
Ubisoft says the site owners "are well aware of the harm" their services have caused the company. "Indeed, Defendants have gone out of their way to taunt and attempt to embarrass Ubisoft for the damage its services have caused to [Rainbow Six Siege]," Ubisoft lawyers write. The lawsuit points to a tweet sent by an alleged defendant:
Likewise, Ubisoft alleges the defendants created a fake "seizure" notice on their website that "falsely claimed" Microsoft and Ubisoft had taken over the website. The lawsuit says the defendants admitted they created the seizure notice "in order to get Ubisoft to admit that they have a problem," whatever that means.
The prevalence of attacks saw fast action from Ubisoft, outlining planned gameplay, technical, and legal crackdowns to combat the attacks. Those efforts eventually aided the 93 percent drop in DDoS activity, hugely reducing the presence across Rainbow Six Siege. And with a new lawsuit filed by Ubisoft, we're seeing legal action targeting individuals allegedly tied to third-party DDoS services.
According to court documents obtained by Polygon, Ubisoft filed suit against the owners of the website SNG.ONE over its users creating DDoS attacks in Rainbow Six Siege. The website sells a lifetime subscription to its server and also offers a monthly plan. A screenshot taken by the Ubisoft of the website shows "Fortnite, FIFA 20, and Call of Duty: Modern Warfare 4 as potential targets." Multiple people are named in the lawsuit which was filed on January 16 in California. In September, Ubisoft noticed an uptick in DDoS and DoS attacks against the R6S servers. It identified the worst offenders and issued permanent bans.
In addition to Rainbow Six, Fortnite, FIFA20, and Call of Duty: Modern Warfare is also targets of attackers.