Type your order sheet number in the blank and click the button to inquire the transacting status.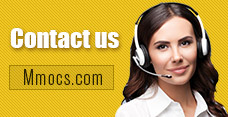 Why Choose Us
Lowest Price
We promise cheapest game currency for all games & platforms with timely update. There're also discounts on holidays.
Quick Transaction
We start transacting and dispatching your purchases once received your orders. No more than 30 mins process.
Safety Assurance
No hacked game currency or account. We promise 100% hand-farmed safe coins & credits with no banned precedent.
Refund Policy
Refund will be processed in 1-2 days, the specifically refund time is based on your payment company. We usually don't accept any request of refund after the order completed.
Notice
Using illegal Leveling or recharge service may cause you account banned!
PUBG Mobile UC News & Guides
PUGB Mobile: For Mature Players, Solo, Duos And Squads, Which Mode Is More A Test Of Strength?

PUBG Mobile Mode Tier
PUBG Mobile Squad Tips
PUBG Mobile Gameplay Tricks
Buy PUBG Mobile Account
2020-12-14 09:00:26
Some people feel that Duos is sometimes more difficult than single Squads, of course, in part. First, Duos has a lower fault tolerance rate than Squads. Secondly, Duos's people are very mixed, there are Squads trump cards, there are invincible God of War, of course, there are also very dishes. Several times, there were more than 30 people in the second round of shrinking, and there were more than 10 people in the circle. Generally, those in the end were very good. Some people looked at their opponents after the death of Duos in the high-end round. They were basically all Squads trump cards. Finally, the gold content of Duos ranks is much higher than that of Squads. The Squads ace teammates that Duos matches have a very low kd. Squads aces are mixed up, but Duos is much less.
Solo:
1. First of all, there are no rookies in Solo games. They will not play Solo games in a semi-social game. Various gunshots in the finals of Squads help you to recognize the enemy's position, various players who can't bear to wait jump around to get you headed, and the team's high-profile driving show presence.
2. Solo finals can still give you 10-20 alive. Some people, but the surrounding area is quiet, some people can not be found, all on the ground. It is impossible to kill a team in a Squads round and then kill the seducer. Random teams in the Squads round parachuted out, hit random, direct sparring, and then suddenly passed away in Solo.
3. In the Squads game, the masters lead the girls, the training partners lead the boss, random play and meet the great god to help win the game, these things will not happen in Solo.
4. In the Squads game, the teams exchanged fire one after another, the screen is full of patters, and then you take the opportunity to end the gun and persuade you to pick up the head. This kind of thing will not happen in Solo.
5. With 4200 points in the Solo round, you can be directly on the Ares whitelist, and it will not happen if you randomly hide the ace in the Squads round.
6. Some people think that Solo is the real PlayerUnknown's Battlegrounds, it really puts you in a big forest of the weak and the strong, and only some people can survive. The person who directly fights with no brain will definitely die early in the Solo round. No teammate will save you. If you die, you will go to the next plane. There is no unnecessary nonsense to explain, and no one cares if you were beaten out. To die is to murder.
Duos:
1. When Duos enters the building, two people must get together and rush. If two people are separated, it will be two-on-one, and the result will be a loss.
2. When throwing smoke bombs to save people, don't just throw one at least three. Block all the angles of the enemy. If the distance is close to three, don't save people. Fight first.
3. Hold the courageous to death, starve the cowardly.
Squads:
1. It is best to have communication.
2. When Squads attack a building, there can be two people fighting head-on, one going around and stealing people, and the other walking around the house to prevent the enemy from escaping and jumping off the building.
3. Needless to say, take off the three-level package when you hit the ground.
4. Some people are accustomed to taking as much drink as they want. The energy of the 3rd and 4th laps must be kept full. It will be refreshing when fighting.
5. On the 4th lap, try to occupy the center of the circle and occupy the house. No matter if there is no one, hit him. If he fails, he will run away. If he fails to run, he will die. Don't be afraid to fight directly (Duos and upper score apply). It's too important to find a good base in the circle.
People who like to hide will always be able to hide better than you in the Solo game. Really, only you can't think that no one else can't. There are only two things you can concentrate on in the Solo game: survive and kill your opponent. Single-player Squads are easier than pure Solo, because you are the only conspirator on the field, and everyone else is a live target berserker; you will know what despair is when you change to the real conspiracy arena.
In PUBG Mobile, you can meet girls and start a conversation with friends, chat with good friends, and high-score teams cooperate with each other to compete in team battles (such as what guns, pull lines, and listen to commands). So many exciting things, not just games, hurry up and
Buy PUBG Mobile Account
to start experiencing!