Type your order sheet number in the blank and click the button to inquire the transacting status.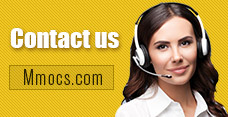 Why Choose Us
Lowest Price
We promise cheapest game currency for all games & platforms with timely update. There're also discounts on holidays.
Quick Transaction
We start transacting and dispatching your purchases once received your orders. No more than 30 mins process.
Safety Assurance
No hacked game currency or account. We promise 100% hand-farmed safe coins & credits with no banned precedent.
Refund Policy
Refund will be processed in 1-2 days, the specifically refund time is based on your payment company. We usually don't accept any request of refund after the order completed.
Notice
Using illegal Leveling or recharge service may cause you account banned!
PlayerUnknown's Battlegrounds Account News & Guides
PUBG Sanhok Map Guide: How to Survive on The PUBG Sanhok Map on Xbox One And PC

Xbox One Games
PC Games
Sanhok Map Guide
PUBG Guides
2018-12-01 08:42:53
Sanhok map
, as the tiniest map with only
a 4x4km grid
in Playerunknown's Battlegrounds, is far deadlier for many gamers. Moreover, the map is deep within the lush jungles, which provides plenty of places for enemies to hide and kill you without a second thought! Want some help to survive to the end and get that sweet chicken dinner? Herein we've jotted down some tips to help you survive the carnage that is coming for you in Sanhok.
What are the best loot locations?
From experience of many veteran gamers, two favourite loot spots would have to be either 'Ruins' or 'Paradise Resort'. Finding good loot is much less of an issue in Sanhok. The reason for the two map is that there are always players landing there but it's never too many where you get overwhelmed. Just enough to have some organic, meaningful gunfights and get four or five kills before heading to the circle. In addition, Bootcamp, which has a ridiculous amount of weapons in the centre of the main building, naturally attracts other players like gun-crazed moths. Last, the Docks towards the south-eastern corner is a little less popular compared with the above locations.
How to deal with Sanhok Weather in PUBG
Aside from the obvious feature of the new Sanhok map on the PUBG Experimental Test Server, there's also the addition of dynamic weather for the first time in the game, which means you can start out with a sunny game and be shrouded in the fog by the end of the match. Make sure to use this dynamic weather system to your advantage wherever you are on the new Sanhok map for PUBG.If it's foggy or raining and you've got reduced visibility, make sure to take risks of running across open ground, like you perhaps normally wouldn't if the weather was sunny. By the way, you can buy
Cheap PUBG Account
from
mmocs.com
, where you can enjoy a 3% discount by using the code "
MMOCSVIP
".
Where are the best places to hide and find cover?
Most of your Sanhok experiences will be full-blooded affairs during which you won't have much breathing room between encounters with other players. The good news is that there's a higher density of rocks and trees on Sanhok, which means you're never toofar from cover. Mile-long sprints across coverless No Man's Land are pretty much a non-issue. More so than on other maps, most named locations in Sanhok are closely surrounded by several smaller clusters of buildings overlooking them. So if you're a more tentative player, you can cling to these satellite villages and try to pick off people running around in the larger bases.
Should you use vehicles on the map?
Vehicles are the same as usual on the new PUBG Sanhok map, but just like gunfire, they're going to draw a whole lot of attention no matter where you're using them on the island, as the map is so small. However, there are ways of making it work.