Type your order sheet number in the blank and click the button to inquire the transacting status.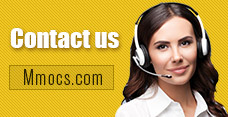 Why Choose Us
Lowest Price
We promise cheapest game currency for all games & platforms with timely update. There're also discounts on holidays.
Quick Transaction
We start transacting and dispatching your purchases once received your orders. No more than 30 mins process.
Safety Assurance
No hacked game currency or account. We promise 100% hand-farmed safe coins & credits with no banned precedent.
Refund Policy
Refund will be processed in 1-2 days, the specifically refund time is based on your payment company. We usually don't accept any request of refund after the order completed.
Notice
Using illegal Leveling or recharge service may cause you account banned!
POE Exalted Orb News & Guides
PoE 3.1 Witch Build Skills Tree & Videos Guide

Path of Exile Guides
2018-01-03 09:18:54
This is
guide for Path of Exile 3.1 Witch
gamers, of building best Witch Necromancer, Elementalist , and Occultist in PoE. Each of builds contains weapons, skills, and gameplay suggestions and video demo. Hope you can borrow something from this guide for your unique Witch build. We'll also publish
best Path of Exile 3.1 Build Guide
for farming later on. Keep following us.
PoE 3.1 Witch Necromancer Build
Your animated weapons can't kill enemies on their own, but they will stunlock them until you finish them off. This will trigger the gems socketed in the bow all the time and you will turn every white weapon drop into an animated weapon. You also have perma Onslaught by using the new support gem. This build features high damage of 1m+ DPS, it's cheap for even rookies, no six-link needed, and easy to control and Porcupine spikes or Detonate Dead. But it requires high-performance computer and heavy AoE could wipe your weapons.
Gameplay
: You can use Tornado Shot/Split Arrow instead of Ice Shot if you have added cold damage on one of your rare items or if you are willing to give up a link for Added Cold. This is pure utility, no DPS. All your damage comes from your animated weapons.
PoE 3.1 Witch Elementalist Build
I built this character to be an effective currency farmer as a starting build in Abyss, and a fairly defensive character despite the low defensive investment on the passive skill tree. Our high chance to freeze and proliferation from the Elementalist Ascendancy help us deal with swarming monsters, and with enough damage, the clearspeed we can achieve is quite high.
Gameplay
: As you might expect, your two main skills are Herald of Ice and Herald of Thunder. I also run Lightning Tendrils and Cremation to supplement my damage, especially against Abysses and bosses. Once you get access to 5-links, your first 5-linked Herald will be Herald of Thunder as it's more crucial to have it one-shot monsters - this makes the build feel a lot smoother.
PoE 3.1 Witch Occultist Build – Death Aura
The
Death's Oath
Body Armor will be required here as it gives you "
Death's Aura
" Skill. For leveling I started with the basic skills I use for pretty much every new build. Freeze Pulse + Arcane Surge. You can really start with whatever you wish to level with. Now because I wanted to build this tree from ground up. So there isn't a lot of space to squeeze anything else in without having to make a ton of changes later.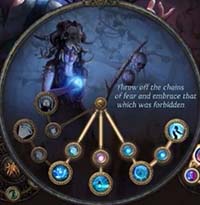 Gameplay
: Although this build runs chaos inoculation it is quite tanky using occultist ascendancy. Clears early & end-game mobs quickly and easily! Watching everything pop up as you approach was funny! Notice this strategy needs 180 STR to equip armor on your character, it's not an easy task especially for gamers who play it as first character. Besides, this build isn't for bosses, but you can still play it against bosses if you own an decent sets.
Read more PoE 3.1 Build Guide on
Mmocs.com
! We're keen on providing
cheap PoE Orbs
for you and the most clear and useful guides of PoE Build guides. Path of Exile is fantasy ARPG and features diverse development strategy for all seven classes and constantly updated events and new maps, so PoE currency is necessary for you to build your character to top from the ground up. Note our site Mmocs.com.