Type your order sheet number in the blank and click the button to inquire the transacting status.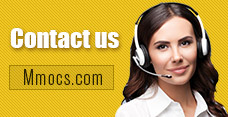 Why Choose Us
Lowest Price
We promise cheapest game currency for all games & platforms with timely update. There're also discounts on holidays.
Quick Transaction
We start transacting and dispatching your purchases once received your orders. No more than 30 mins process.
Safety Assurance
No hacked game currency or account. We promise 100% hand-farmed safe coins & credits with no banned precedent.
Refund Policy
Refund will be processed in 1-2 days, the specifically refund time is based on your payment company. We usually don't accept any request of refund after the order completed.
Notice
Using illegal Leveling or recharge service may cause you account banned!
POE Chaos orb News & Guides
Path of Exile Beginners' Trading Guide: How to Trade with Other Players in PoE

Chaos Orb
Exalted Orb
How to Trade with Other Players
Path of Exile Beginners' Trading Guide
2020-09-23 09:35:34
Trading is the act of exchanging items between characters. In Path of Exile, this generally happens between two players. Trading is an essential part of the game, and unlike many other games there is no auction house or single monetary system. Instead there are various currency items in a 'barter economy' where players need to meet up before they can complete the transaction. Maybe it's a little complicated, but it is necessary for every player to learn it. If you don't know how to trade in Path of Exile? Don't fear. This guide will tell you.


How to trade in Path of Exile
Unlike other online RPGs, the only way to trade is to physically find a person and trade with them manually. It's a pretty standard interface where you can each drag items from your inventory into the trade window, which requires both players reach an agreement before the transaction is completed. To find out what other players are available for sale, please use Poe.trade. This tool is built into the "Road of Exile" website and allows you to search for items that other players have marked for sale.
Here is a brief overview of how this process works:
*Use Poe.trade to find the goods that you're interested in.
*Click the 'whisper' button next to the seller's name.
*This copies a string of text you can then paste into the in-game chat window to automatically send a message to a player informing you want to buy the item.
*Assuming that player is online, they'll reply to you and usually invite you to enter their hideout to trade.
*Make sure to bring the currency with you in your inventory.
*At their hideout, complete the transaction.
How to sell items in Path of Exile
This is a little bit trickier and will require you to also spend a little bit of money. In order to list items for sale and make them appear on Poe.trade, you need to have a premium storage tag. The chest can be found in every major hub and your hideout. This is your hiding place. There are usually only four basic tags for you to store loot in.
Premium tabs have some additional features:
*They can be renamed.
*They can be colored for easy organization.
*They can be set 'public' so that websites like Poe.trade can index the items stored there so it'll show up in search results and other players can buy it from you.
However, please relaxed, making a tab public doesn't mean anyone can come and take your items.
From the above, we know that PoE currency weighs a lot in the game. It lets you buy and trade different stuff from Path of Exile game. There are many Path of Exile currency offers to choose from. You can buy Exalted Orbs, buy Chaos Orbs or any other Poe Currency for sale offer. if you are tired of grinding or don't have time, buying PoE currency is the fastest way to acquire gear faster.
Buy cheap PoE Currency
, please come to
mmocs.com
. We provide the lowest price, the securest transaction, and the quickest delivery for all of you! For any doubt, please contact us at any time. We offer 24*7 live chat. Welcome!