Type your order sheet number in the blank and click the button to inquire the transacting status.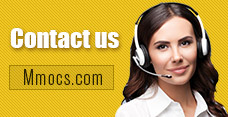 Why Choose Us
Lowest Price
We promise cheapest game currency for all games & platforms with timely update. There're also discounts on holidays.
Quick Transaction
We start transacting and dispatching your purchases once received your orders. No more than 30 mins process.
Safety Assurance
No hacked game currency or account. We promise 100% hand-farmed safe coins & credits with no banned precedent.
Refund Policy
Refund will be processed in 1-2 days, the specifically refund time is based on your payment company. We usually don't accept any request of refund after the order completed.
Notice
Using illegal Leveling or recharge service may cause you account banned!
Old School Runescape how to get Bonds free, how to get membership with bonds Runescape

MMORPG
Runescape Membership
How to Get Bonds Runescape
Best Way to Get Bonds
2020-06-24 08:43:10
This article is going to talk about the use of Runescape Bonds & how to get Runescape Bonds for free, also you can find ways to get membership with bonds Runescape.
What is Runescape Bonds?
A bond is an in-game item that allows a player to pay for selected account-related and out-of-game benefits such as membership, RuneCoins and Treasure hunter keys with in-game resources.
1. TRADE, SWAP OR GIFT - Player 1 and Player 2 agree to trade some items for a Bond. The deal could involve items, currency or Bonds could be gifted as well. This factor solely depends on the players involved. If you wish to trade it afterward – you cannot! After the first trade, bonds become non-tradeable items. Those wanting to sell them to a different player will have to pay a fee of 10% (related to the current GE value of this item).
2. SELL on the GE – prices are set individually depending on your personal wishes.
3. USE it – players can use up the bond to get benefits. Runescape Bonds are mostly used for membership. They can also be consumed for Runescape coins, keys or RuneCoins.
How to get Runescape Bonds?
Buy Runescape bonds with real money
Bonds bought with real money start off as tradeable.Tradeable bonds may be traded to other players and sold on the Grand Exchange. However, when the transaction is complete, the bond will become untradeable. A bond is always bound to a player when it has not been redeemed or traded to another player. It is always kept on death, even when inside the Wilderness. Both tradeable and untradeable versions may be stored in a player's currency pouch, up to a total of 500. Players can only put an offer for one bond per Grand Exchange slot.
Get a RuneScape Membership
You can make Runescape gold in-game and buy membership with the gold by buying bonds on the Grand Exchange and exchanging them for membership. At the time this article was written a Runescape bond is worth $6.99 and approximately 3 million Runescape gold. This means that you can get 14 days of membership for approximately $7 or 3M GP. The more bonds you exchange for membership, the more membership days you'll receive. When you redeem two bonds you'll get a 1 day membership bonus, and when you redeem 3 bonds you'll get a 3 day membership bonus. Bonds are tradeable when you buy them with real money, but as soon as you buy the bond from another player or sell the bond to another player the bond becomes untradeable. You can pay 10% of the bond price in order to make the bond tradeable again, so you'd have to pay around 300k GP. You can also choose to exchange your bond for a name change, but you can also simply do this in the account settings on the Runescape website, so it's not mandatory to use a bond.
Do you have enough gold to exchange for membership? Why not choose to
buy cheap Runescape Gold
from the best place and safest website
mmocs.com
, all the gold is offered with the biggest discount!