Type your order sheet number in the blank and click the button to inquire the transacting status.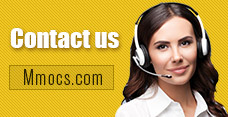 Why Choose Us
Lowest Price
We promise cheapest game currency for all games & platforms with timely update. There're also discounts on holidays.
Quick Transaction
We start transacting and dispatching your purchases once received your orders. No more than 30 mins process.
Safety Assurance
No hacked game currency or account. We promise 100% hand-farmed safe coins & credits with no banned precedent.
Refund Policy
Refund will be processed in 1-2 days, the specifically refund time is based on your payment company. We usually don't accept any request of refund after the order completed.
Notice
Using illegal Leveling or recharge service may cause you account banned!
MU Legend Zen News & Guides
MU Legend Blader DPS Build Guide

MU Legend Guides
2018-01-09 08:58:24
Blader in
MU Legend
is melee DPS class, features melee attack and fighting style, fragile health, high dodge/crit rate, ability to get close to target and deal abrupt attacks. Blader cannot stand out when in group combat, but they can deal tons of damage to opponent ranged units. He is one of the best class for PvP in MU Legend too. Blader has many other details should us to learn to play better in MU Legend. If you're new to this class, you are in the right place. Earn an extra income from
MMOCS Affiliate Program
!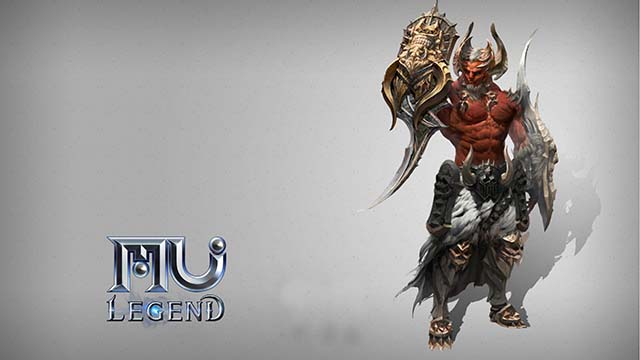 Blader Combat Style
Blader isn't good at stamina and tough fight. So the best way to play it effectively is to ambush and seckill foes. Cash players can play the class as a versatile DPS, but most of normal gamers should obey the follow norm: Don't attack unless you have 100% confidence to deal the target. You need to finish the fight within 10s by your explosive spells macros, once you miscalculate you and your target's strength and failed to finish the assassination, escape from the battlefield is the best choice. This is the first tip for you in PvP, not for farming. Once you get into a tough war, your targets get chance to cast defensive spells or debuffs, Blader could be a kite especially when targeting ranged classes. To be honest, to build a pure DPS Blader needs a decent weapon, that's very costly.
Buy MU Legend Zen
from us!
Blader's Weapon and Build
Blader can use two different kinds of weapons by both hands. When using a pair of one-hand weapons, Blader can recover 0.5% of its max health by every attacks, but due to the spells are calculated upon weapon's stats, skills are much more powerful for Blader to use one two-hand weapon. As we mentioned before, Blader has the highest damage and motivation in all exist class in MU Legend, so there must be expense, that is health. So even if Blader has many build, the best way IMO will be make his attack to the ultimate while abandon defense and health build. So allocate expert skills to Blader carefully. More
MU Legend Guide
.
Skills List
Strong – It suits tank like class to provide more durability while in war of attrition, give promote the dodge rate and health, and can be activated to increase damage resistance for a while. Obviously, it's not suitable for our Blader DPS Build.
Fear – It gives extra attack while character's health under half max. It can be activated to activate the Fear immediately despite of health condition and deal minor damage to surrounding targets. It seems decent for Blader to deal huge damage to foes. You can activate it before you get close to the target to save attack time. Reserve it, let's move to next.
Gush – When there're or more than 5 enemies nearby your character, your attack will be boosted. It can be activated to make the target flying and deals huge damage. Although this skill can increase attack, but not suitable for seckill or one-on-one combat.
Overdrive – It faster weapon attack speed, and provide extra health and mana regen when activated. If you're equipped with a pair of one-hand swords, this skill is awesome for you to recover health by attacks, but due to the fragile physical nature, it's better for Blader to handle target ASAP.
Fray – It reduces damage that received, and can be activated to let Blader spin weapons while moving to attack surroundings. Obviously, it's an AoE skill, can't add enough DPS.
Breakthrough – When Blader uses Leap Attack or Charge skills, move speed will be increased as well. When activated, both skills' CD will reduce 50%. This can be second choice for Blader then Fear, but whether speed or attack is more important judged by yourself.
Tips for Gameplay
You can also build an unique Blader as you want, after all, the game isn't for win but for fun. Whatever, you need to coordinate your skills with your weapons and your gameplay preference. Blader is a solo class in nature so you can only build it as a DPS to exert 100% potential of this class, while it can be played as a tank/dps, or aoe/dps as well. Skill like Leap Attack can be used to enhance your movability while in danger, this is one of the most effective way to keep alive for Blader. Do not remember to use Breakthrough after Leap Attack & Charge skills.
Mmocs.com
– MU Legend Zen Store
We offer
cheap MU Legend Zen
, provide cheapest price and fastest transaction.