Type your order sheet number in the blank and click the button to inquire the transacting status.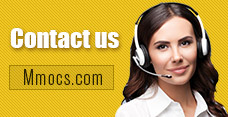 Why Choose Us
Lowest Price
We promise cheapest game currency for all games & platforms with timely update. There're also discounts on holidays.
Quick Transaction
We start transacting and dispatching your purchases once received your orders. No more than 30 mins process.
Safety Assurance
No hacked game currency or account. We promise 100% hand-farmed safe coins & credits with no banned precedent.
Refund Policy
Refund will be processed in 1-2 days, the specifically refund time is based on your payment company. We usually don't accept any request of refund after the order completed.
Notice
Using illegal Leveling or recharge service may cause you account banned!
Madden 24 Coins News & Guides
Madden NFL 24 Team Guide: How to Choose Best Teams to Use in Madden 24

Buy Madden 24 Coins
Madden 24 Franchise Mode
Madden NFL 24 Team Guide
How to Choose Best Teams in Madden 24
2023-08-29 09:01:13
Madden NFL 24 is available for players now, they can start their career and play matches against opponents in the game. Some players are wondering that what are the best football team in Madden NFL 24. We are going to list the best team in Madden 24. You can consider it and select one of them to play in the beginning. Players can use
Cheap MUT 24 Coins
to add powerful player cards to your team and build the best team in Madden 24.
How to Choose Best Teams to Use in Madden 24
Kansas City Chiefs (92 OVR)
Fresh off of a Super Bowl win, the Kansas City Chiefs are one of the best teams in the business over the past several years. That tends to happen when locking down one of the best quarterbacks in football and getting strong stability at the other spots.
The offense may get most of the attention but don't forget about Chris Jones at defensive tackle. He'll require two blockers most of the time, so the linebackers will get some solid matchups on the outside. All it takes is a few stops for Patrick Mahomes and Travis Kelce to put the game out of reach.
Philadelphia Eagles (91 OVR)
The defending NFC recipient in the Super Bowl is the top team option for Franchise mode in Madden 24. Led by Jalen Hurts (88), the Philadelphia Eagles annihilated opposing defenses all season with their league-leading offense (91). Hurts is one of the best dual-threat quarterbacks and utilizes his high-flying weapons receivers A.J. Brown (91) and DeVonta Smith (87) and tight end Dallas Goedert (89).
Last season, Philadelphia had a decent defense (84) with Darius Slay Jr. (92) and James Bradberry IV (85) locking down opposing receivers while Fletcher Cox (81) and Haason Redick (90) were attacking the quarterback. Philadelphia's defense will receive a massive boost this upcoming season with rookie defensive tackle Jalen Carter (79), the second-highest-rated rookie in the game. With more impactful youth being injected into an already Super Bowl-caliber roster, there's no debate that the Philadelphia Eagles are the best team to choose in Franchise mode.
Buffalo Bills (90 OVR)
In third place we find the Madden 24 cover vote winner. Bills quarterback Josh Allen (QB, 94) scored that honor this year, ensuring he's a deadly threat both online and off. Stefon Diggs (WR, 96) and Gabe Davis (WR, 83) help Allen out with super glue hands, while new signing Damien Harris (HB, 79) adds a powerful alternative to key rusher James Cook (HB, 75). Von Miller (RE, 94), Ed Oliver (DT, 81), Jordan Poyer (SS, 90) and Micah Hyde (FS, 89) should make plenty of big plays on D, too.
Cincinnati Bengals (89 OVR)
Although there is a ongoing debate regarding the finest wide receivers in football, it is widely acknowledged that the Bengals possess the most dominant trio in the sport. Joe Burrow, given adequate protection, has the ability to selectively choose amongst numerous targets, leading to destructive outcomes.
Having undergone a substantial reconstruction of its offensive line in the past year, Cincinnati faced difficulties in developing chemistry within the new formation. However, with the valuable experience gained through this process, the Bengals are just a step away from reclaiming their position as the top team in the AFC.
Dallas Cowboys (88 OVR)
For those of you wondering 'why are the Cowboys so high up', it's mainly due to not only how well the Cowboys played last year, but also what they did over free agency to make their team even better. After going 12-5 last season, the Cowboys were eliminated from the playoffs once again, and felt that more talent was needed on both sides of the ball.
On the offensive front, the Cowboys signed wide receiver Brandin Cooks, an elite deep-threat that's proven he can thrive anywhere. And on defense, they signed the former 2019 Defensive Player of the Year, Stephon Gilmore. Despite finding ways to struggle in the playoffs, the Cowboys have a great team on paper and will be fun to play with in Madden 24.
We have listed these best football team in Madden 24, you can choose one of them to start your career in the game. And in order to win more matches, you can
Buy Madden 24 Coins
to upgrade team equipment for wining more matches.