Type your order sheet number in the blank and click the button to inquire the transacting status.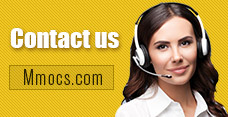 Why Choose Us
Lowest Price
We promise cheapest game currency for all games & platforms with timely update. There're also discounts on holidays.
Quick Transaction
We start transacting and dispatching your purchases once received your orders. No more than 30 mins process.
Safety Assurance
No hacked game currency or account. We promise 100% hand-farmed safe coins & credits with no banned precedent.
Refund Policy
Refund will be processed in 1-2 days, the specifically refund time is based on your payment company. We usually don't accept any request of refund after the order completed.
Notice
Using illegal Leveling or recharge service may cause you account banned!
NBA 2K21 MT News & Guides
How to Get to the NBA 2K21 City, What Can We do in the City Mode

NBA 2K21 MT Coins
NBA 2K21 City
How to Get to the City
City Mode Guide
2021-02-20 08:56:50
How do you get in the city in NBA 2K21? When can you enter the city 2K21? What do you do in the city in 2K21? If you want to find the answer, then you just need to follow this short article!
When NBA 2K21 released for the last generation of consoles back in September it didn't perform particularly well with critics or fans either one, and most felt that the series had mostly stagnated. The game's microtransactions in particular were big knock against the game, especially in the Neighborhood portion of the MyCareer mode. In order to get players to keep coming back with the PS5 and Xbox Series X versions of the game, new features were promised. One such feature that has arrived with the current generation of consoles is The City. This is very similar to the original version of the game's The Neighborhood, but is much larger and gives players much more things to explore and check out.
How To Unlock The City
To start off, you need to begin your MyCAREER by creating your own player and going through the introduction segments. At a certain point, you should reach a menu where you have options like to play the next game and more. If you scroll down on this menu, you should see an option to go to The City, but you are not going to be able to enter quite yet.
By selecting that option though players will be taken to four outdoor basketball courts that they can play against other players on. In order to enter The City from here, players will need to take part in games until they are able to raise their MyRep level up high enough until they can join an Affiliation. Affiliations require that the player reach the Pro 1 rank, but they will start at the Rookie 1 rank. To raise their rank they will have to play against other basketball players on the blacktop. Three of these courts allow the player to engage in 3v3 games, whereas the fourth court allows them to play 1v1. By playing games players will earn points to boost their ranking, so they will just need to keep going until they are at the Pro 1 rank and can enter The City.
What can we do in the city?
Rookieville
A starting point to prove yourself before entering the City. Rookies ONLY.
Boroughs
Each Affiliation has a dedicated space in the North, South, East, West sections of The City, which we refer to as boroughs. Each Borough will be decked out in the Affiliation logos and colors.
Event Center
You guessed it! This is where all new and returning Events will go down and is located in the heart of The City.
Garage Hoops
See hoops? Pull out the rock and start shooting around. Any players can join you.
People of The City
NPCs will give you objectives to complete and help you explore The City.
Gatorade Training Facility
Put in work to improve your abilities or use the Rental Courts to play uninterrupted games against friends or new players.
Special Courts
Non-affiliated courts and a Kobe Bryant court. Mamba Forever!
Fire Ball
Get a 10 game streak on your court and your ball catches on fire until the streak is lost. Get your streak on!
Rival Day Conquest
Compete with your Affiliation to see who runs The City. We run this!
Rival Day Championship
Confirm your Affiliation as the Champions and lay all the trash talk to rest. Claim what's rightfully yours!
No matter what mode you are playing, the most important element is the currency of NBA 2K21 that can help you build a fantasy team. Just
buy cheap NBA 2K21 MT with PayPal
at mmocs.com, and you will find the special offers ever!