Type your order sheet number in the blank and click the button to inquire the transacting status.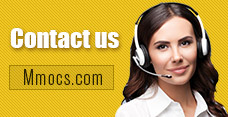 Why Choose Us
Lowest Price
We promise cheapest game currency for all games & platforms with timely update. There're also discounts on holidays.
Quick Transaction
We start transacting and dispatching your purchases once received your orders. No more than 30 mins process.
Safety Assurance
No hacked game currency or account. We promise 100% hand-farmed safe coins & credits with no banned precedent.
Refund Policy
Refund will be processed in 1-2 days, the specifically refund time is based on your payment company. We usually don't accept any request of refund after the order completed.
Notice
Using illegal Leveling or recharge service may cause you account banned!
How to fly in AION? Tips and Tactics for Beginners!

Aion Kinah
Aion Guides
2017-04-06 09:00:51
AION
is a MMORPG released by NCSOFT and it's one of the most popular online games in the world. Numerous of players are exploring, fighting and trading together in the vast world. But sometimes it's not so convenient for players to walk through a long distance. There's a short pass in sky. Here're tips of how to fly in the game.
Level Limitation
Players are able to fly at the level of 10. When you reach level 10 you will receive the Ascension quest. When you achieve a chain of tasks you will final reward as wings. But there's difference between Elyos and Asmodians.
Elyos
Once you reached 10 level you can find Pernos in northern portion of Poeta and accept his quest.
Go to the Clione Lake and fulfill your task vial with the water. And then bring the vial to Lord Daminu, who is a huge tree in Daminu Forest, to help him recover himself with the magic water. He will send you an apple, but you cannot eat it. He shall bring the apple back to Pernos. To finish that you will be known as Lord by the villagers and start the way of conquering Balaur. When you kill the boss you should decide your specialization: Warrior, Mage, Scout, Priest. Then you will be transport to Sanctum and asked to speak to Jucleas for your wings. Then the wings mission come into the end. You can fly then!
Asmodian Ascension
Asmodian's wing mission is similar with the Eloys but different in details. When you reach level 10 the first thing you should do to earn a pair of wings is to talk Munin. He will ask you to chat with 3 people, those 3 people will show you a card about your past, present and future. When you got your past card, you are supposed to meet with an old witch Verdandi. After a series of talk then she will show you the present card. And then find Skuld near the sea in the west of the outpost. When you got the further card, turn back to Munin and hand your card to him. Then you will be transported to Hagen, he will tell you to battle with enemies but ended with fail. When you wake up and find Munin and decide your specialization. Then you will be transport to Pandaemonium and meet Heimdail and the mission complete with the reward wings. You can fly them!
Even though the process is kinda complex and repetitive, just keep the following instructions and finally you will certainly gained your wings! Whilst you achieve this and flying in the sky, you must feel that all efforts are worthy!
Thank you for reading! Keep following us
www.mmocs.com
for further game news & guides! We also provide
Cheapest Aion Kinah
with fast delivery and safe trade system. Leave your good idea or suggestions on feedback to win 3%-off coupon code!