Type your order sheet number in the blank and click the button to inquire the transacting status.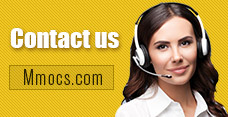 Why Choose Us
Lowest Price
We promise cheapest game currency for all games & platforms with timely update. There're also discounts on holidays.
Quick Transaction
We start transacting and dispatching your purchases once received your orders. No more than 30 mins process.
Safety Assurance
No hacked game currency or account. We promise 100% hand-farmed safe coins & credits with no banned precedent.
Refund Policy
Refund will be processed in 1-2 days, the specifically refund time is based on your payment company. We usually don't accept any request of refund after the order completed.
Notice
Using illegal Leveling or recharge service may cause you account banned!
How to create, join, leave & upgrade LifeAfter Camp

LifeAfter Camp Guide
How to Leave a Camp LifeAfter
How to Upgrade Camp LifeAfter
How to Creadte Camp LifeAfter
2019-12-26 08:47:54
LifeAfter Camp feature allows you to access more functions and benefits. Follow this short article, you will find tips to create, join, leave & upgrade LifeAfter Camp.
How to create LifeAfter Camp?
In all cases you need to talk to the NPC Billy who can be found in the town (101) at the commerce bureau. Find it in the mini map. Billy will allow you to create a camp if you have sufficient gold bars to begin the process or join one. When you choose to join a camp you will show a list of camp available. There are 2 types: 1) those that are already created, you need to apply to join these and your joining will need to be approved by the mayor. 2, in progress, these are camps that are awaiting additional funds to be created. Someone has started one and supporters are needed to contribute. You will need to pay a small amount of gold to becone a supporter but this will grant you immediate approval once it is set up.
You are able to choose the number of other players who will need to contribute to fund the camp start up. This will affect how much gold each one will need to pay to join. for example if you have contributed 60%, leaving 40% to be shared amongst the other supporters and you select 8 supporters required then they will need to pay 5% of the total camp cost each. For this fee though they will be granted guaranteed camp membership.
How To Upgrade LifeAfter Camp?
You can upgrade your camp and unlock various features associated with it. The mayor can only upgrade the camp period. To upgrade a camp, visit the city hall, data center, period info and upgrade it. The camp period has four stages to it which are Primitive Period, Savage, Agrarian And Steam. There are a few requirements which you have to accomplish as a mayor to upgrade the camp period. The requirements are Prosperity, Management, and Resource.
How To Leave LifeAfter Camp?
If you are not happy with the camp it is no longer active then you may want to leave it to join a new one. Remember though that you cannot leave a camp within 24 hours of joining it, and it will cost a small amount of gold. So you cannot move around too often. To leave your camp go to the town hall building in the camp to find an NPC called Crazy Huntress. She is upstairs on the first floor. Talk to her and find the option to leave.
If you still do not know how to crate camp, you can find a LifeAfter Booster to help you. At
Mmocs.com
, we provide proficiency and
cheap LifeAfter boosting
service, we will help you to upgrade your manor levels, complete daily mission, gather resource, design buildings and explore title.