Type your order sheet number in the blank and click the button to inquire the transacting status.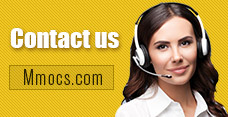 Why Choose Us
Lowest Price
We promise cheapest game currency for all games & platforms with timely update. There're also discounts on holidays.
Quick Transaction
We start transacting and dispatching your purchases once received your orders. No more than 30 mins process.
Safety Assurance
No hacked game currency or account. We promise 100% hand-farmed safe coins & credits with no banned precedent.
Refund Policy
Refund will be processed in 1-2 days, the specifically refund time is based on your payment company. We usually don't accept any request of refund after the order completed.
Notice
Using illegal Leveling or recharge service may cause you account banned!
8 Ball Pool Account News & Guides
How to Choose Cues With Powers in 8 Ball Pool

Mobile Phone Games
8 Ball Pool Cue Guide
8 Ball Pool Hitting Techniques
2019-01-22 08:38:41
Ever wished your cue had greater shot strength, or could put even more spin on the ball than normal? How about when you're on the black, and you want just a little more time to line up the winning shot?
Cues With Powers
will allow you to do all this and more – you'll be able to take your game to the next level.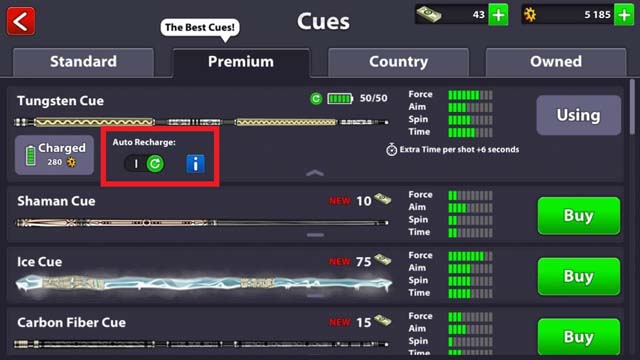 It'll also add even more depth and strategy to 8 Ball Pool: we'll be reintroducing the ability to switch your cues during games, allowing you to choose a cue for specific situations.
Each cue will have 4 different attributes:
1) Spin – this is the amount of spin you can put on your shot
2) Force – how hard you can hit the cueball
3) Aim – this determines the length of your aim-line when taking a shot
4) Time – this determines how much time you have to take your shot
Of course, there's no insta-win cue – you're still going to need skill to win! But it does mean that some will be better suited for certain situations. You may want to use a Force cue to try and pot more balls off the break, or you may decide that a cue with a better Aim will help you make a game-winning shot into the middle pocket.
So far, there are over eighty new cues! Our personal favorites so far are the Shark, Galaxy, Titan and Sheriff cue. Don't forget – you can switch cue at any time, even during a game.
Try to Avoid Hitting Shots Hard
Most of your shots should be hit with a soft touch. Rarely should you hit a ball hard. I win a lot of games against players that have the cue ball flying all over the table. Again this goes back to leaning to shoot with a soft touch. I see a lot of different things happening when the cue is hit hard.
The cue often ends up hitting another ball, unintentionally putting that ball in a position that forces my opponent to recalculate the run or even blocks the next shot. The cue often ends up getting hidden in an awkward location behind another ball.
And these hard-hitting players tend to scratch a lot... at the worst times. Often on the ball before the 8 ball, where they end up giving me ball in hand with the opportunity to run out the table. Realize, the more the cue moves around the table after hitting the object ball, the more likely it is to scratch. For
Cheap 8 Ball Poll Coins
, come to
mmocs.com
, where you can enjoy the cheapest price online by using the code "
MMOCSVIP
" for a 3% discount.
Before getting to the higher levels where I started playing against better players (50+) that have learned (or figured out) these rules, I won a lot of games just by watching players beat themselves.
On the flip side, at the higher levels, I lose a lot of games to players that methodically move the cue around the table with great touch on each shot. These are the games where if I miss just once, the game is over; my opponent runs the table.