Type your order sheet number in the blank and click the button to inquire the transacting status.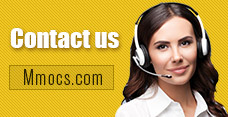 Why Choose Us
Lowest Price
We promise cheapest game currency for all games & platforms with timely update. There're also discounts on holidays.
Quick Transaction
We start transacting and dispatching your purchases once received your orders. No more than 30 mins process.
Safety Assurance
No hacked game currency or account. We promise 100% hand-farmed safe coins & credits with no banned precedent.
Refund Policy
Refund will be processed in 1-2 days, the specifically refund time is based on your payment company. We usually don't accept any request of refund after the order completed.
Notice
Using illegal Leveling or recharge service may cause you account banned!
Arena of Valor Accounts News & Guides
How to Best Build and Play Tanks in Arena of Valor

Tank Guide
Best Tanks
Tank Build
Bank Gameplay Tips
Arena of Valor Guide
2019-05-29 08:54:48
Tanks
are almost always unappreciated in Arena of Valor. Being a decent tank needs more skills than a mm,mage,warrior ( my opinion), as they are supportive and can't deal lots of damage in Arena of Valor. However, if you do know how to play tank right, you'll find tanks are awesome and you're gonna love tanking, Therefore, in this tank guide, we'll show you
how to best build and play tank in the game
.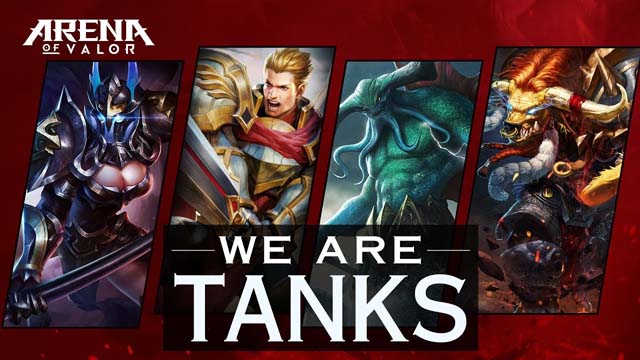 who is the best tank in Arena of Valor?
Arduin is a good choice as well, you might have success with Y'bneth (just play with friends as tree). Arduin has some solid abilities, he gets a shield, some true dmg, a slow/small cc, and some nice mobility with his ult(which was recently buffed, they shaved some of the cd time off). His passive has been the deciding factor of many early game 1v1 duels for me. If you decide to try Arduin, then you can unlock him with
Cheap Arena of Valor Voucher
at
Mmocs.com,
a reliable online in-game currency store.
Y'bneth is a great character, however once the enemy team gets an anti-heal item, they'll counter you really well. When you ult, two circles appear around you, one large green one that slows enemies, and one small one that has seeds hitting it. You can move the second, smaller circle by holding the ult button again and moving the controller.
Arthur's combat may be very simple and formulaic, but it works fairly well. Late game 1v1's should always go in your favour. S1, S2 while following them, S1, S2, and if they start to get away ult. Mantle of Ra is your friend.
Baldum. If you are smart and with the right arcanes, you will not lose your ds lane against any melee heroes except maybe that stupid Florentino. His S2 skills deal insane damage and it's very easy to score a kill in early game with S2 + S1 + S2 + Execute combo.
Crest with warrior build/arcanas is quite good in ds lane too.
Tank Build tips
For Arcana, Indomitable is a must. For purple, choose between Benevolence (HP, for sustain) or Guerilla (Attack and Movement Speed, for roam and slightly better tower-taking). For green, choose between Valince (HP and CDR) or Focus (pure CDR). This last choice often depends on your build.
General Tank Gameplay Tips:
1.try to farm near tower
2.Don't engage in team fight when your damage dealer is low
3.stay close to your squishies especially late game
4.pay close attention to enemy assassins if you see the whole enemy team but not their assassin then it's a high chance that he's waiting for u to get separated from ur team and proceed to wreck your squishies.
5.if you're traveling between lanes NEVER use the river route unless ur using a mobile champ i.e assassins.
6.tank can do a lot of damage but not as much as other champs so when u do fight make sure to Target enemy squishies preferably mm or mage but just don't get separated from your team no tank can survive 1vs5
7.practice,at first it can be pretty tricky but with time and dedication you'll do fine(I recommend Arthur)