Type your order sheet number in the blank and click the button to inquire the transacting status.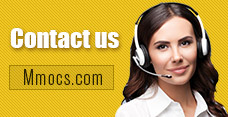 Why Choose Us
Lowest Price
We promise cheapest game currency for all games & platforms with timely update. There're also discounts on holidays.
Quick Transaction
We start transacting and dispatching your purchases once received your orders. No more than 30 mins process.
Safety Assurance
No hacked game currency or account. We promise 100% hand-farmed safe coins & credits with no banned precedent.
Refund Policy
Refund will be processed in 1-2 days, the specifically refund time is based on your payment company. We usually don't accept any request of refund after the order completed.
Notice
Using illegal Leveling or recharge service may cause you account banned!
Heroes of Three Kingdoms Gold News & Guides
Heroes of Three Kingdoms Tour Guide for Beginner and Intermediate

Heroes of Three Kingdoms Guide
2018-02-06 08:53:08
It's not complex to ascend stairs in
Heroes of Three Kingdoms
, for combat and crafting, as well as leveling skills. Self-test rookies will be grinding on the fantasy mysterious world map in the game, but it's the most amusing part of a new game, when get familiar with it, the sense of mystery disappeared and you need to cast yourself into the tedious also endless farming quests. The awesome thing happened, you need a comprehensive guide for your way at the initial stage of HOTK, or else there may occur unpleasant detouring wasting.
Buy Cheap Gold
here, help your conquer easier and more comfortable, forget the negativities to enjoy the pure delights from now.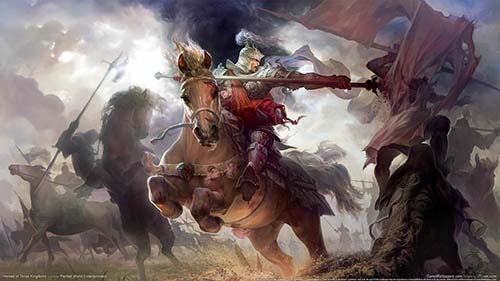 Combats Are Getting Tough Along with Leveling
Numerous of gameplay elements provided in the game, not limited by its campaign-based PvP scenarios or its dynamic fighting and combat system
, but for a combination of things, including a very extensive tradecraft system, which includes cooking. The basics of cooking in Heroes of the Three Kingdoms consist of a few basic materials and the requirement of recipes. The good part is that most of the recipes are easily attainable from beginner cooking NPCs.
How to Start Awesome Ahead of Opponents
You spawned and trained in
Taoyuan village
when you start the game, you'll be lead to a small outpost just past the village's entrance called the Qingliang Garrison. Here you'll learn a few basic tradecraft skills including cooking and mining. Blacksmithing, however, comes a little bit after the Garrison at a checkpoint called
Deng Village
. So we Mmocs.com come and help you to get through the tough stage of the game by offering
Cheap Heroes of Three Kingdoms Gold
for all of our customers. You can acquire copper ore from just about anywhere in the game world so long as you have a mining pick with you. Just look for the sparkling copper piles littered through the pastures and fields and you'll be able to gather it up for use with blacksmithing.
Make Plan for Skills Tree
Along with the leveling process, you'll find that more advanced skills are required for tougher bosses and Su Residence proves to be a useful pit stop where you'll learn a few additional skills or earn the option to upgrade existing, low level skills from a weapons trainer. Shortly after the Su Residence you'll find the next few skills accessible as a spearman once you reach the small town of
Jizhou City
. Also, visiting the NPC weapon trainer there will enable you to learn one of the most important and reliable skills you'll ever use on the game: blocking.
Choice for Upgrading Heroes
You can leveling your heroes whichever star rated it is, but one or two stars heroes aren't recommended for you to devote too much energy and time on. The advance order is: Real-Ghost-God. To advance 1 card of a certain quality, it costs 3 cards of that quality. For example: It takes 3x 3-star silver cards to advance one of the same quality. Take it easy, that's not the only way for you to earn gold in the game! We also provide
Cheap HOTK Gold
for you. You can save lots of money by buying
Cheapest gold
from Mmocs.com. It costs 3x Real 3-star silver card to advance one of the same quality to Ghost. Advancement won't change a heroes' star level! Advanced heroes have higher power and greater skills. For example, skills may cost less morale, become more effective, or last longer! When it is hard to pass a stage or get better heroes, advancement is a good choice!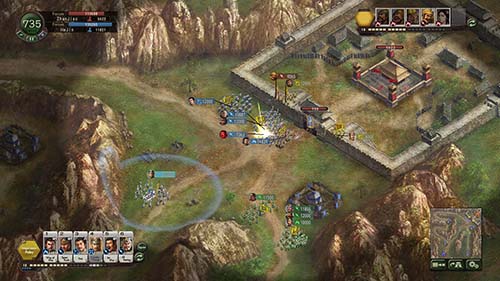 Prepare for Combat As Always
Check your troops before starting an online combat(after all this is a strategic game), while also getting an idea of what to expect by scouting your opponent's layout
. Take what you've gleaned by scouting the opponent, and use that information to make the necessary adjustments to your troops. Generally speaking, we recommend working mainly on your opponent's backline, as that's usually going to determine who wins or who loses the battle. And we're going to tell you a little more about that in the next
HOTK Guide
.
Mmocs.com
is your friend in Heroes of Three Kingdoms, although we cannot team up with you to help you to farm fast in the game, we can provide you some useful guide and tips for combat, upgrading, formatting in the game. To cultivate a general thinking of combat in the game are most important. If you want to level up both your game levels and gaming skills, please keep following us forever. Note down the coupon for extra discount code for the cheapest Heroes of Three Kingdoms Gold: MMOCSVIP. Tell your friends if you don't want to be isolated in high rank.