Type your order sheet number in the blank and click the button to inquire the transacting status.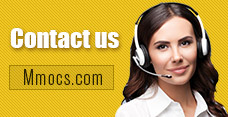 Why Choose Us
Lowest Price
We promise cheapest game currency for all games & platforms with timely update. There're also discounts on holidays.
Quick Transaction
We start transacting and dispatching your purchases once received your orders. No more than 30 mins process.
Safety Assurance
No hacked game currency or account. We promise 100% hand-farmed safe coins & credits with no banned precedent.
Refund Policy
Refund will be processed in 1-2 days, the specifically refund time is based on your payment company. We usually don't accept any request of refund after the order completed.
Notice
Using illegal Leveling or recharge service may cause you account banned!
Habbo Guide for Beginner to Decorate Rooms

Habbo Guide
2018-02-05 09:00:01
Habbo
is not a traditional online game, even not a game but rather than a communicative online platform, but looks like a game due to there are space for you to decorate and more things interesting compared with classic social media client. You need to decide all clothing, furnishings, items, clubs, duckets shop, bots and so on, to promote your hotel to attractive others to consume in your hotel. This is a f2p online game, but if someone wants to play better than others, they need to pay for the charge items which provide extra attribute than free-to-get version that everyone can easily get from tasks. Some people play it for fun, whilst some people use it for socializing with others, perhaps net friends from other countries. This Habbo Guide helps you in following parts: Starting,
Furnishing,
Earning, and Selling. Pls leave your comment on our
Twitter
if you find it help.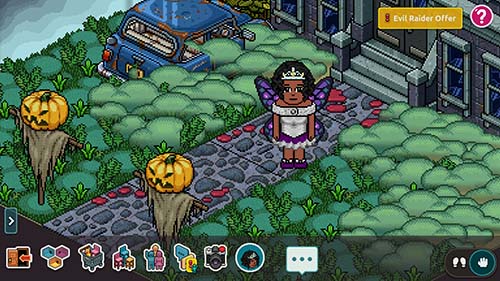 First step in Habbo, you might notice alot of giveaways if you opened up the trade bar. A giveaway is a good way for a new player to earn a bit of credits, and if you have the time, the luck, and the willpower, then this may be the right way for you. What's the best way to earn coins, credits or points in Habbo? That must be play the game. But if you have not enough time to do it, just buy it from our site. Most giveaways have huge lines, or require huge lines before starting, here's the giveaways you should stay away from Rooms that claim to give free furnishings once the room is full, it's just a kid trying to gain some popularity by having the top room, you won't get anything.
Games are one of the best ways to make furni when you're starting out, from playing fallin furni, to costume changes, all the way to even wrestling and playing mad ball! Your altitude depends on your attitude
, casual gamers won't reach the peak of the game's leadrboard. So grind if you want to make more Habbo Credits, do not read too much guides that won't help a lot. The options are endless for a new player when it comes to games, but you do have to look out for a bit when you play games, as the gaming community really isn't as trustworthy as years ago.
To update your motto, select the small 'pencil' icon the on right hand side of the screen beside the motto section then type it in. To join a badge you'll need to find the badge pennant.
HIA
badge pennants are located in the lobby, to join - Hold your finger on the pennant until a small menu appears. To favorite the badge, select the small 'heart' icon on the bottom left hand side of the menu. When you select the heart it will turn red, this indicates you have favoured it and you are now wearing the badge. ​
Make an unique name for your hotel, make an event and wait for people to flood in! Once the room has been on a high number once, it'll stay high for a while (from person experience).
Don't buy any rares under 1.0 seeing as they're hard to sell.
You will get some good rares being offered to you. Buy the good rares for a little profit that you are both happy with, remember not to scare the customer off by shouting and getting angry. So it's time for you to practice the trick in your game, maybe the first try won't success but don't be despaired so easily. Even if you can't master it, you still have the
Cheap Habbo Credits
from our site, lol. You can also combine this tip with the following one, to make an even higher efficiency. After you've got a few rare items, continue merchandise from step 2 and selling them for a cit cheaper either by making your own shop or going to trade rooms. You are ready for step 4 when you have around 500/50hcs credits.
Know all slangs in Habbo, some guides will include it. Furni means furniture. Bobba is a swear word. Noob is a new Habbo. Hola is a common greeting. Z's often replace S's. HC is the acronym
Habbo Club
. Norm is a person who is NOT in Habbo Club.
Your vocabulary will expand as you move on in Habbo. People who don't say "whut iz furni?" often look better than the people who just continue talking than asking a stupid question.
Now you know how to become rich in Habbo and way to furnish your hotel? We've told you the easiest and cheapest methods to help you to create and upgrade your gameplay. This guide will be also applying for those who just get in there and wants to build an unique space for themselves in cyberspace. Save your time to live IRL more, this game will be a casual tool for you to release pressure aside from work and family. You can following our
Habbo Guide Channel
to get more Habbo tips and tricks. Hope you success. Mmocs.com welcomes or your visiting forever!