Type your order sheet number in the blank and click the button to inquire the transacting status.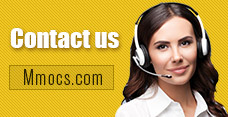 Why Choose Us
Lowest Price
We promise cheapest game currency for all games & platforms with timely update. There're also discounts on holidays.
Quick Transaction
We start transacting and dispatching your purchases once received your orders. No more than 30 mins process.
Safety Assurance
No hacked game currency or account. We promise 100% hand-farmed safe coins & credits with no banned precedent.
Refund Policy
Refund will be processed in 1-2 days, the specifically refund time is based on your payment company. We usually don't accept any request of refund after the order completed.
Notice
Using illegal Leveling or recharge service may cause you account banned!
Cabal Online Alz News & Guides
Cabal Online Wizard Build Guide Plus Alz Farming Methods

Cabal Online Guide
2018-01-30 09:21:16
Wizard
is a spell-based fighter in
Cabal Online
, utilizing vigorous spells destroy enemies in groups at a outranged distance i.e.
Hail Storm & Lightning Strike & Free
(all at 8 ultimate range). Despite of weak physical and lacking of manipulating and dodging ability in nature, every legit Wizard can teleport themselves in a short distance to avoid getting into melee combat or for a better positioning by the skill Blink.
Art of Force Control
is useless when in low level, for its use is to enhance Wizard's spell strength. When you're in high level and all your skills and gears are decent, the damage addition can be awesome. You need 3,714,500 Alz to acquire this skill. New gamers may not affordable for this skill, but there's a way for them to get huge Cabal Alz Online, that is
Mmocs.com
. We provide Cheap Cabal Online Alz for every gamers undifferentiated.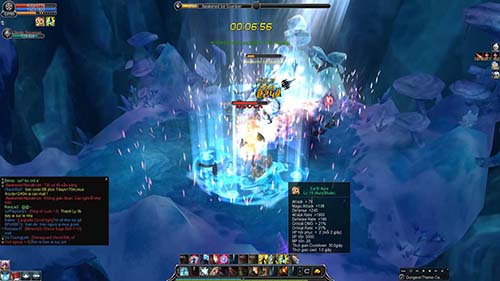 The skill system allows players to deduct or remove skills completely by paying in-game currency.
At every decadic level there is a promotion quest to earn one of either of these special skills: an astral weapon, aura mode, battle mode, combo start or an upgrade in either of these 5 skills
. Recharge Cabal Alz with cheap price and fast transaction from Mmocs.com. We are the most professional online game currency store. Contact our Online Support service for help if you have any problems during the ordering process. The
PvP
system has a limit of 3 minutes in which you must kill the player in order to receive 1 honour point (that can be used for buying higher stacks of items/potions in 1 inventory slot) and the player is automatically sent to the nearest town with no death penalties.
The warrior is your typical giant sword wielding, huge damage dealing tank of destruction.
Warriors
may wield either great swords or daikatanas. Their usual armor used is the armor set. Warriors deal the highest amount of damage in
CABAL
and most of their skills are single target skills. For doing that, you need to upgrade your character to corresponding level and skill condition. Cabal Alz on Mmocs.com can help you to reach that quick and safe! Also, since the armor set is the strongest armor defense-wise, warriors boast the highest damage and one of the highest defenses. Because warrior skills are all 1 sided and mostly fall under the sword skill rank, warriors are a very easy to class to play and are probably one of the best ones for beginners.
Blade enchant effect is removed when in
Force Enchanter
mode. Penetration, damage reduce and accuracy from blade buff is also removed. But because of Astral Enhancement, you don't have to worry about the lost stats. This time Cabal will prohibit gamers utilizing this awesome trick to get reward. Farming and Forging will be detouring in the game. There're no perfect plan to solve this problem yet, but you can ignore it because you now have the best store to buy
Cheap Cabal Online Alz
. BM1 removes all your self-buffs including blade enchants and replace it with the strongest magic skill(the cannons) which reduces our critical rate and damage, but because of Astral Enhancement, with Killian's Ring we can still have 36% critical rate. We only need to replace one of our rings with Ring of Luck +2 or just cast Battle Aura to get back to 50% critical rate.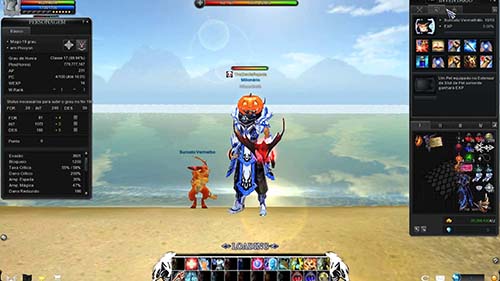 If you want get to
Port Lux
, you need to level up to 50 and complete all remained mainline quests to activate "The Last Knight" scenario quest. This is the key quest for you to get to Port Lux in Cabal Online.
I've taught you all tricks I knew in Cabal, you can share yours to me so that I can re-share them to gamers of our site
. Thank you for your generous behavior. Now the last part of the
Cabal Guide
has ended, the following content will be more fantastic. Do not explore maps or dungeons that higher than your level, unless you teamed up with veteran companions. Not only this scenario, all of mainline quests are important, so check time after time whether the quest list are clear currently. There's a trick that help you to split your piled items, just press and hold on the "Shift" hotkey and right click the stacked items. Is that easy to do?