Type your order sheet number in the blank and click the button to inquire the transacting status.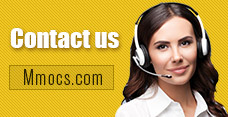 Why Choose Us
Lowest Price
We promise cheapest game currency for all games & platforms with timely update. There're also discounts on holidays.
Quick Transaction
We start transacting and dispatching your purchases once received your orders. No more than 30 mins process.
Safety Assurance
No hacked game currency or account. We promise 100% hand-farmed safe coins & credits with no banned precedent.
Refund Policy
Refund will be processed in 1-2 days, the specifically refund time is based on your payment company. We usually don't accept any request of refund after the order completed.
Notice
Using illegal Leveling or recharge service may cause you account banned!
Anthem Account News & Guides
Anthem Guide: How To Get Multi-kills And Complete The Trial of Cariff tomb Challenge

Anthem Multi-Skill Guide
Anthem The Trial of Cariff tomb Challenge Guide
Ultimate Ability
Freeplay
2019-03-07 09:04:12
Multi-kills are a kind of feat in Anthem. To unlock it, you have to finish the Trial of Cariff tomb challenge, which tasks you to get 3 multi-kills in order to tick off certain feats. However, this challenges are not easy as it sounds on paper. A lot of people have been complaining about being unable to score the multikills required for the Trial of Cariff. So if you haven't quite sussed out what constitutes a multi-kill yet, let us help. This guide covers everything you should know bout Multi-kills and how to get multi-kills easily in Anthem.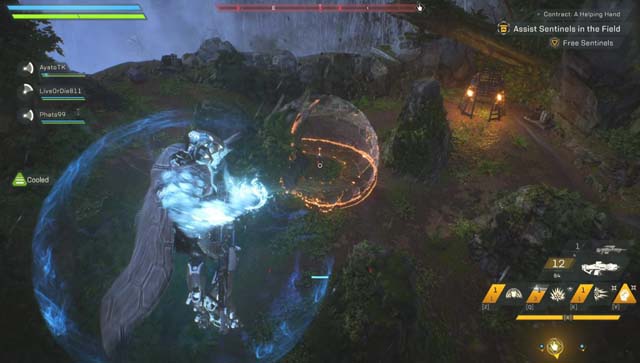 What Is The Multi-kill in Anthem?

A multi-kill in Anthem is 8 kills with a 10-second timeout between each and it will reset every time you get a kill.So every time you kill an enemy you have up to ten seconds to get the next before it resets. It's not how many people you kill in one go, it's how many you kill in a set time period. Automatic weapons would be your best bet to pull off multi-kills but it is probably pretty easy to do with any gun, depending on what kind of enemy you are fighting. In addition, it might be easier to do solo if you're afraid of your teammates stealing some of your kills. Meanwhile, you can also upgrade your Javelin's weapon with Cheap Anthem Shard Packs from mmocs.com to make your javelin more powerful and make it easier to complete multi-kills in The Trial of Cariff tomb Challenge. In addition, you can enjoy 3% off with a coupon code "MMOCSVIP".
How To Get Multi-kills Easily In Anthem?

To unlock the Multi-skill, you have to finish the Trial of Cariff tomb challenge and kill a ton of enemies in quick succession. So far, a lot of users had some issue with getting the multi-kills required for Trial of Cariff to pop using an Ultimate Ability. So, if you are in the same boat, here are a few ways to make this a heck of a lot easier, so keep on reading for tips on how to get multi-kills easily in Anthem.

1. Make sure that there are eight enemies together in a single spot. A good way to find a lot of enemies in one location is to visit landmarks or areas with structures in Freeplay. In addition, The Hidden Places and World Events are also great areas for multi-kills, if you can survive them.
2. Play solo. Try and stay away from other players, because they might steal your kills.
3. Choose the Freeplay and stick the difficulty on "Easy" in the Freeplay launch options. This will allow you to rank up kills faster.
4. Just use guns. If all else fails, simply shoot enemies with guns that kill quickly form a distance. Just be sure you have enough ammo for eight kills.
5. Find a Javelin that suits your playstyle. Make sure that you're using a Javelin that not only fits your playstyle, but also enables you to dive into the fray and deal damage out quickly and effectively.

If you have followed the advice as we've mentioned above, I bet it won't cost you much time to get multi-kills. For more news and guides on Anthem, stay tuned to mmocs.com.