Type your order sheet number in the blank and click the button to inquire the transacting status.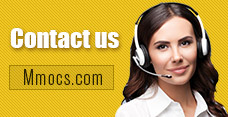 Why Choose Us
Lowest Price
We promise cheapest game currency for all games & platforms with timely update. There're also discounts on holidays.
Quick Transaction
We start transacting and dispatching your purchases once received your orders. No more than 30 mins process.
Safety Assurance
No hacked game currency or account. We promise 100% hand-farmed safe coins & credits with no banned precedent.
Refund Policy
Refund will be processed in 1-2 days, the specifically refund time is based on your payment company. We usually don't accept any request of refund after the order completed.
Notice
Using illegal Leveling or recharge service may cause you account banned!
Age of Wulin Gold News & Guides
Age of Wulin Shaolin Ultimate Build Tips for Beginners

Age of Wulin Guide
2018-03-05 09:07:40
Age of Wulin
is one of most popular ancient China martial arts online video game, developed and published by Snail and Webzen respectively for PC in 2012. The game features all famous schools of kungfu, or said factions:
Shaolin, Emei, Wudang, Geggars, Kunlun
, and so on. The factions are expanding now, so you may see more and more schools. If you want to improve your Age of Wulin character fighting power without putting too much real money in the game, you are in the right place. This
Age of Wulin Guide
was made for you! Just follow the instructions and practice it in your game, you won't annoyed by the tedious and difficult quests anymore. Hope you success!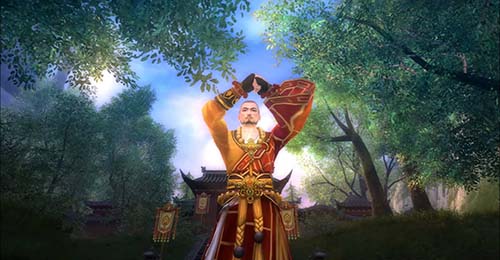 So a suggestion is go with Yang/Hard type of meridians Beggar,
Royal Guard
, Tangmen so that you your personal inner gets a boost in that direction. Of course you can choose two third of these and add an inner type to boost mana or spirit, whatever you feel is necessary. Get
Cheap Age of Wulin Gold
from Mmocs.com, the right choice saves your money. We're back with more awesome guides ladies and
jianghu
gentlemen, as we join one of the top players from
Age of Wulin Dynasty
as they reveal the secret to true Shaolin stardom!
During mobs fight focus on frontal
AoE
to get damage buff stacks, then use combo of stun, nuke, also keep rage buff on all time. If you play solo, use nuke from air, will have non-stop control. In team don't use nuke from air as it will knock mobs back and interfere with team members actions. Don't forget that area skills have 10 targets limit, so if you pull too many mobs, won't be able to control them all and may die. And this game is pure pay to win and full of bugs I don't recommend this game to anyone! Maybe the PvP System is good but it makes no fun cause of the bugs. But the ridiculous thing is that the
Community Managers
in the Game are corrupt. The false justification for the bugs is the never-ending beta.
There are sliders and you move them. That's about it. However, the most important thing in character customization is gender.
The Shaolin school only accepts male students, and the Emei only accept females. You will not be keeping your newbie clothes much longer than the first 30 minutes of the game. The main DPS tree. Blissful valley now is ranked one of the best DPS in game, arguably shoulder to shoulder to
Tang Clan
due to this tree. The tree is not practical in the beginning because you will actually need to reduce your own HP for its full power.
If you want to be stronger in Age of Wulin, you need to improve your gameplay skill, your neigong, your level, and your weapon and gears. So much for you to grind in the game, do you have enough time and vigor? Besides, you need to farm for gold constantly. If you don't care about the fighting power of your avatar, you can put all things aside and just roaming for sightseeing, but never had a fan of the game count bear the allure of the game. Join our
Affiliate Program
for an extra income now.