Type your order sheet number in the blank and click the button to inquire the transacting status.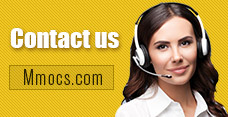 Why Choose Us
Lowest Price
We promise cheapest game currency for all games & platforms with timely update. There're also discounts on holidays.
Quick Transaction
We start transacting and dispatching your purchases once received your orders. No more than 30 mins process.
Safety Assurance
No hacked game currency or account. We promise 100% hand-farmed safe coins & credits with no banned precedent.
Refund Policy
Refund will be processed in 1-2 days, the specifically refund time is based on your payment company. We usually don't accept any request of refund after the order completed.
Notice
Using illegal Leveling or recharge service may cause you account banned!
Arena of Valor Accounts News & Guides
Advanced Jungler Guide for Game Arena of Valor

Jungling Routes
Preferred Heroes for Jungler
Arcana
2019-05-31 08:47:18
Jungle is very important in game Arena of Valor.
Many times you can see players pick a hero to jungle with in the game. So, if you also wanna improve yourself in that way, here's exactly what you need.
In this jungler guide, we explain Preferred heroes (easy - hard) for jungler, Jungling routes, Arcana and other most often asked questions on jungle for you.
So, be sure to read on.
In Arena of Valor, most junglers are Krik/Butterfly. Punish as skill is non-negotiable. Tier 2 jungle item is always good to get asap, Tier 3 is debatable (because sometimes you'll need that emergency boots purchase). Butterfly's clear time isn't the best (Yorn has actually one of the best clear times and a low health taara can compete for that too, but you generally don't see these two strictly jungle. Btw yorn is a marksman) If you don't have enough vouchers to unlock these heroes,
Cheap Arena of Valor Voucher
is on sale at
mmocs.com
.
All junglers typically start at blue buff for lvl 2 and cooldown on skills. Do not ever follow a typical route because sometimes you will have to leave your camp to save an ally who's close to death (or even kill an enemy who overextended), Or your top/bottom laners are trying to secure the river camp for vision.
Arcana varies for your character. If you are using a physical-based jungler, the Lvl 3 red one that gives +2.5 dmg and 0.5% lifesteal is decent. That 25 early damage (eventually at lvl 30 ofc), means you can clear camps with one less auto and/or skill which really becomes important since jungle is typically a race to who gets lvl 4 first. You can also make your clears faster with enough armor pierce.
As for jungle upgrade weapon, you do it for the first lvl and decide if you need it maxed or not. Some butterfly's get the tank jungle item first upgrade and then leave it there since they do not need the burn passive. Others complete the damage version because it has lifesteal and a % current health drain on each auto which can help them burst down targets faster.
Invading also occurs on a case-to-case basis. Skud's first skill enables him to jump over walls (so he can scout or invade safely), Raz (uncommon jungler but still you see this sometimes), can use his fireball to scout bushes and harrass safely. Violet has both damage, mobility and range so she's a powerful lvl 1 duelist etc. Lubu's first skill combo with his auto attacks is pretty solid but remember it takes 10 seconds for it to be available again, so it's risky but doable.
For jungle objectives, lvl of difficulty is Sentinel > Abyssal > Dark slayer. You only do these camps when there is no risk of it getting stolen. Punish has good range so any enemy jungler can just walk up, and kill these camps when they're down to 1000~2000 hp.
The other big thing about jungle is that oddly adcs do really well in jungle. Getting an adc built faster than laning can help snow ball early since damage spikes are pretty early. Personally, I take violet or zephys into the jungle, and when I do I usually win. Violet can carry and finish the game later on, zephys can get kills like crazy and has sustain.
Last thing is always take punish for your talent and rush soul reaver. This will get you life steal early and frostbite when you get mr. Stabby, which is invaluable for adding damage for team fights. The slow of frostbite also allows for you to get some CC for characters that otherwise don't have it and allows you to escape.